The mystical sect shared similar values with the Forerunner of Jesus, but their ministries differed in many ways.
Biblical scholarship has taken a keen interest over the years in a Jewish sect called the "Essenes." Members of this group led rigorous lives of asceticism and are often associated with the famous Dead Sea Scrolls.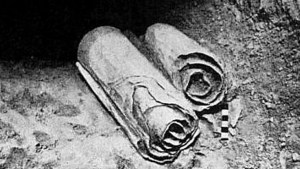 Read more:
Archaeologists think new Dead Sea Scrolls may be found
The Essenes were known for being a closed community, living in the desert as they dedicated themselves entirely to God. They committed themselves to lives of celibacy, working and praying all hours of the day.
A central part of their beliefs revolved around ceremonial purity, including a "baptism of repentance." This was a ritual washing that was performed after an individual had renounced sin.
In many ways their lives resembled that of St. John the Baptist, who is described in the Gospel of Matthew in similar terms.
In those days came John the Baptist, preaching in the wilderness of Judea, "Repent, for the kingdom of heaven is at hand." For this is he who was spoken of by the prophet Isaiah when he said,"The voice of one crying in the wilderness:Prepare the way of the Lord,make his paths straight."Now John wore a garment of camel's hair, and a leather girdle around his waist; and his food was locusts and wild honey. (Matthew 3:1-4)
While this description of St. John the Baptist sounds similar in spirit to the Essenes, a major difference between the two is their beliefs about preaching.
For the Essenes, the study of scripture was to be kept within the community and it was forbidden to be outside of their settlement. They were not evangelical in their religion and kept their beliefs to themselves and the few who sought them out. It was a secret sect, one that prized obedience and loyalty to the group above all else.
St. John the Baptist, however, was a solitary preacher and remained a public figure during his adult life until his death. He believed that all people were called to repentance and needed to prepare themselves for the Messiah.
Additionally, John's clothing of camel's hair and leather girdle is the opposite of the clean white garment that the Essenes would wear and try to keep unstained through all their ritual washings.
It remains up for debate whether St. John the Baptist was at the very least influenced by the Essenes. What is clear, however, is that while the Essenes never believed in Jesus as the Messiah, St. John the Baptist was confident that Jesus was the one whom the prophets foretold and would take away the sins of the world.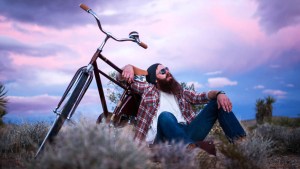 Read more:
How St. John the Baptist was the first hipster
Read more:
Pray this beautiful Litany of St. John the Baptist