The legacy of this Scottish saint endures to this day.
What can God do in your life with one Bible verse a day?
Subscribe to Aleteia's new service and bring Scripture into your morning:
Just one verse each day.
Click to bring God's word to your inbox
Born during the 6th century, Mungo was reportedly raised by St. Servanus in his monastery in Scotland after his mother entrusted him to the monk.
By the time he was 25, Mungo began his missionary adventures and established a church on the site where the city of Glasgow would later develop. He was regarded as a holy priest and was eventually consecrated the first bishop of Glasgow.
He became famous for four remarkable miracles that have been turned into the following verses for memorization.
Here is the bird that never flewHere is the tree that never grewHere is the bell that never rangHere is the fish that never swam
These four miracles are portrayed on the current coat of arms of the city of Glasgow.
The miracles are further explained by the website Undiscovered Scotland.
In the first, he is said to have restored life to the pet robin of St. Serf, which had been killed by some of his fellow classmates in Culross, hoping to blame him for its death.In the second he used branches of a tree to restart a fire at St. Serf's monastery that had gone out because Mungo had fallen asleep while he was meant to be watching it.The third relates to a miraculous bell he brought back with him from Rome.And the fourth involved the story of Queen Languoreth of Strathclyde being accused of infidelity by her husband, King Riderich, who alleged she had given her wedding ring to her lover when, in reality, the king had himself thrown it into the river. Facing execution, the Queen appealed to St. Mungo, who ordered a servant to catch a fish from the river. When the fish was cut open, the ring was found inside, demonstrating the Queen's innocence.
Before St. Mungo's death, he was visited by St. Columba, the great "Apostle of Scotland," and the two conversed and exchanged staves.
Mungo died on January 13, 614.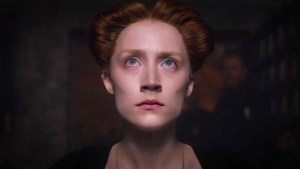 Read more:
How Mary, Queen of Scots, fits into the Catholic history of Britain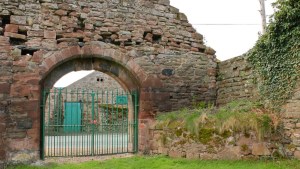 Read more:
Medieval Scottish abbey reveals what may be the oldest whisky still