And who would have known St. Ambrose was also a good flag designer?
A third of the world's countries have national flags that include religious symbols. That's 64 countries in total according to some sources, including Pew Research. Out of those, 32 countries have crosses in their flags. However, even if the cross is a distinctive Christian symbol, we do not necessarily know the specific origins of the crosses featured in these flags.
Read more:
How an apostle's death shaped the flag of Scotland
The United Kingdom's "Union Jack," for instance, includes three crosses: those of St. Patrick, St. Andrew, and St. George. St. Patrick's (representing Northern Ireland) is a red saltire (an X-shaped cross, a crux decussata), St. Andrew's (representing Scotland) is a white saltire, and St. George's (representing England) is a red cross on a white background. These 3 are superimposed on the Union Jack.
St. George's cross looks a little like the cross of St. Ambrose in the flag of the city of Milan. It is noteworthy the flag of Milan is in fact centuries older than that of England: its design has been attributed to St. Ambrose himself, who was the bishop of the city from 374 to 397.
Launch the slideshow to see more about the crosses featured on various flags.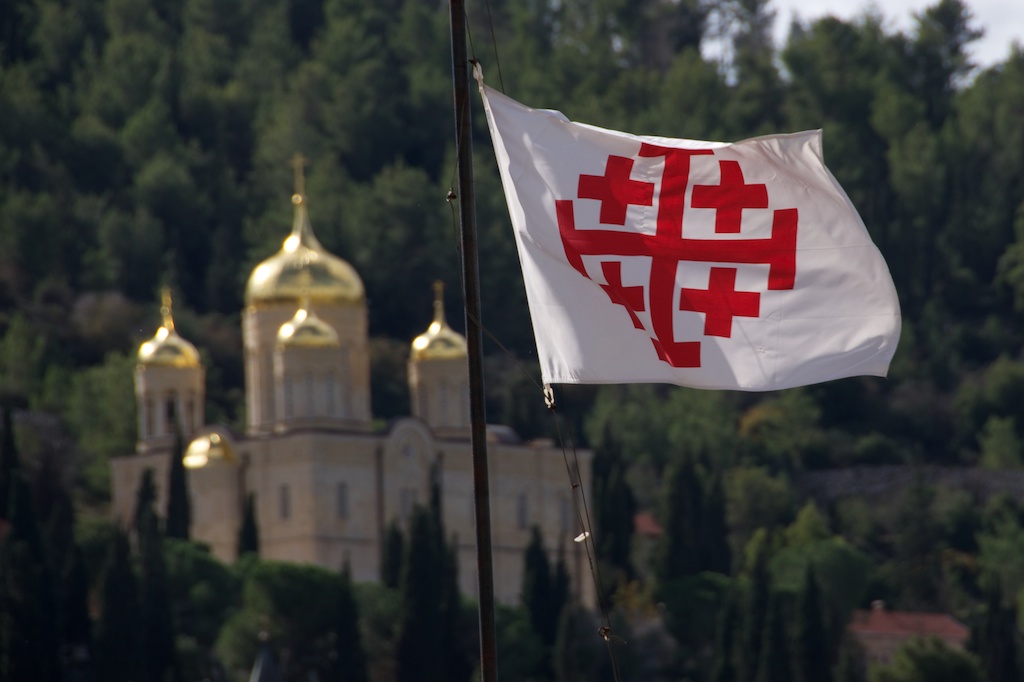 Launch the slideshow