We want, more than anything, to know that we are loved. And ultimately, that's what prayer is all about.
I've spent nearly seven years living out of my car, traveling the world and telling people about the love of God. Before that, I spent five years as a middle and high school religion teacher. Of the tens of thousands of questions I've been asked, by far the most common (after " Where do you shower?" and "How do you pay for gas?") is this: How do I pray?
They ask it in a hundred different ways: "What if I don't like the Rosary?" "How do I deal with suffering?" "Why is Mass so boring?" "How can I know my vocation?" "Do you really feel God's love?"
But at the root, every one of those questions is asking the same thing: How can I encounter God in a meaningful way through prayer?
Ultimately it's the question of every human heart. We want, more than anything, to know that we are loved. But hearing that as a theory, an abstract truth, isn't enough, even when it comes from a skilled preacher or a saintly witness. We need to know it for ourselves, to encounter the Lord and to keep encountering him, to nourish a relationship that's more than just one hour a week or one emotional weekend a year. We need lives of consistent prayer.
But prayer, as St. Paul acknowledged, is hard. "We do not know how to pray as we ought" (Romans 8:26), the world's greatest missionary said, leaving little hope for the rest of us, it seems. Mercifully, that wasn't the end of the sentence. "But the Spirit himself intercedes for us with sighs too deep for words," Paul continued.
Those "sighs too deep for words" can be variously interpreted, but the fact of the Holy Spirit being the one who prays in and through us is a great consolation, especially for those of us who feel that we're "bad at praying."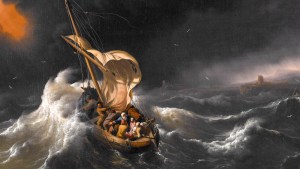 Read more:
Go ahead and pray badly
In truth, that's most of us. Silence is hard. Relationships are hard. Trying to plumb the infinite depths of God is hard. But we in the Catholic Church have 2,000 years of saints who've gone before us to show us the way. We have devotions and liturgies and writings inspired by the Spirit to teach us how to pray. We have a world of spiritualities and litanies and sacramentals, we have art and poetry, we have theologians answering questions and mystics witnessing to the power of the Spirit at work in our hearts. We have confession to restore our souls to communion with God and the Eucharist to nourish them.
It's a tremendous blessing, this treasury of prayer at our fingertips, but most of us find ourselves nothing but overwhelmed when we begin to discover all the riches of prayer in the Catholic tradition. So often we try one or two things, find them difficult, and quit. Or we try to do everything but with no real discipline or perseverance. Or, perhaps, we commit to one form of prayer forever, regardless of whether we find it particularly fruitful.
This year, I'll be sharing different styles of prayer, devotions, and answers to difficulties in prayer. Not every spirituality is a good fit for every person, but when we begin to explore the remarkable diversity found within the one Catholic Church we often encounter Jesus in a new and more profound way and always find ourselves better able to encourage others. Maybe a good New Year's resolution for 2019 is to try new approaches to prayer. When one speaks to you, commit to trying it for four to six weeks, enough to push past the initial discomfort (or beginner's luck) and see if it's a good fit for you.
The purpose of all prayer is to orient our hearts to God, to make space in our lives for him to speak. Ultimately, the goal of every type of prayer, whether it's song or Scripture or speaking extemporaneously, is to be silent before the Lord.
This year, let's explore the many spiritualities and devotions in the Church and ask the Lord to teach us how to pray as his disciples did so long ago. May he give us the grace to seek him in prayer so that we may find him here below in Word and Sacrament and be received by him in his fullness when our lives come to an end.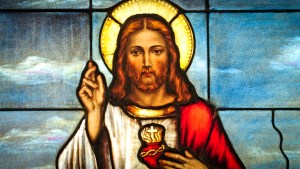 Read more:
Discover 4 elements of honest prayer from Jesus himself