A volunteer recorded the moment that refugee children played with snowflakes.
Eritrea — one of four northeastern countries of the Horn of Africa — continues to face extremely challenging conditions. Since 1995, a lack of basic freedom and opportunities seems to dominate and as a result over 3,000 young people flee the country every month and seek political asylum in nation states around the world where they might be welcomed.
This was the case of the mother of 7-year-old Zeiba and 5-year-old Khedir, who left Eritrea with them and her two other children and sought refugee status in Canada. It hasn't been easy for this family, moving from the temperate climate in their homeland to the cold winters of North America. But thankfully, children do tend to adapt easily to change and are capable of experiencing great excitement with each new discovery.
This past November, Rebecca – a volunteer at Ripple Refugee, a Toronto-based private refugee sponsorship group that is tending to this family's needs – posted a video showing Zeiba and Khedir enjoying their first Canadian snowfall. It was the first time they had seen snowflakes fall; the little siblings played and danced in the backyard of the house where they are staying. Their joy was contagious!
The video went viral and even the Prime Minister of Canada, Justin Trudeau, noticed and retweeted it. He jokingly commented on her video as he congratulated the volunteer for the work they do: "Amazing — now convince them that shoveling is fun and you're all set. Thank you for everything you do, Rebecca. #WelcomeToCanada"
Canada is one of many countries that has shown a willingness to care for refugees. In a tweet in January 28, 2017, the Prime Minister said: "To those fleeing persecution, terror & war, Canadians will welcome you, regardless of your faith. Diversity is our strength #WelcometoCanada"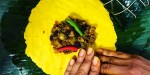 Read more:
Serving up hope: How a woman with a vision and a kitchen is changing life for Vancouver immigrants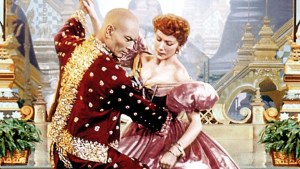 Read more:
5 Immigrants who made American movies better