Raised in a family rich in love, he's grateful for his birth mother's decision.
José Fernando Santos de Souza, 58, is a judge at the Regional Child and Juvenile Court in Caruaru, in the state of Pernambuco, northeastern Brazil. Originally from the city of João Pessoa in the neighboring state of Paraiba, he was given up by his mother for adoption in a city square, placed inside a box. Despite the far less than ideal process and circumstances of his own adoption, he is a strong advocate for adoption today:
"Adoption is still a great path, which opened horizons for someone who was no one, who had nothing in life, and who today is a judge, with great pride, like me."
In an interviewed by the Brazilian news outlet G1, Judge José Fernando recounts:
"[My biological mother] decided to take me to a public square. She put me in a box—I think it may have been a shoe box. As people passed by, she offered me to them. A woman passed who knew the woman who, today, is my mother in my heart. She told her about the baby, and she went there and got me."
His adoptive parents were a Military Police sergeant and his wife. They took the baby to their town in the Paraiban countryside and registered him as their son. The boy only learned about his past when he was 6 years old, when he began to go to school.
"We had a very humble life, with a lot of sacrifice. The house where we lived was very simple: it only had one room, we didn't have a refrigerator … But I was raised with a lot of love and affection."
José Fernando, who today is married with three children (two lawyers and a doctor), says that his father inspired him to study:
"My father, as a military man, raised me with a lot of discipline. He used to tell me, 'My son, I'm your friend, as long as I live. Your second best friend will be your education.' There's no other way for a person to become someone in life than through education. If our country invested in education, without a doubt, within 20 years, we'd have a different Brazil."
Regarding his biological mother, he says he holds no resentment, but rather understanding and empathy:
"She had a noble, altruistic attitude. It would be better if more mothers had her attitude, instead of mistreating their children."
This is what he says about families with the potential to adopt:
"Many people are a bit hesitant to adopt, saying that those children could come with genetic problems, that they could be the children of a criminals … But there should be none of that. The Bible itself says that, at the moment to welcome someone, you could be welcoming an angel into your house."
José Fernando has been a judge since 1994.
"It's something I like to do. The advice I always give is: don't do anything just for money; do things because you enjoy them."
In fact, his father wanted him to enter the military. José Fernando even competed to enter the Military Police, but was rejected. The way he sees it, God had "other horizons, other paths" in store for him.
Given his history, it was natural for him to chose the Regional Child and Juvenile Court, where he is responsible for adoption cases in 16 cities.
_______________
Full interview on G1 (in Portuguese)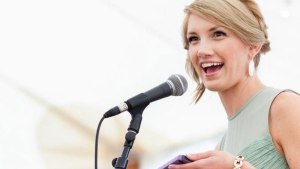 Read more:
This 18-year-old ignored her friends and chose adoption over abortion
Read more:
7 Celebrity adoption stories that will warm your heart (PHOTOS)