Rediscovering a prayer to become a missionary disciple.
How good is your memory? A different question: How good are your memories? What's the difference between those two questions? The first has to do with what you can recall; the second has to do with how gladly you recall what you can. We all have happy memories of love and victories; we all have memories of disappointment and failure. What if there were a way of recalling your memories and making all of them good?
Is that even possible? Yes, if we understand the question properly.
I'm not talking about turning memories of a car accident into a cause for celebration. What I have in mind is a way of recalling the events of your life, and finding God's presence, wisdom, invitation and work in each event. It's a way of seeing God's hand not only in the bright times, but also in the dark times. That recognition can bring peace, healing and hope.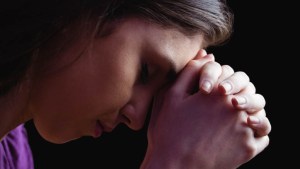 Read more:
What memory has to do with learning how to pray
A guide for this effort is
, and his
Sacred Story Project
. (You can listen to my interview with him on
The Catholic Current
HERE
.)
Father Watson weaves together three important resources. He first addresses the obligation of every Christian to connect with God through daily prayer—and offers a format for that through the examination of conscience devised by St. Ignatius Loyola (also known as "the consciousness examen"). He links the examen to the autobiography of St. Ignatius, noting that the five stages of that prayer parallel the Jesuit founder's life. Then Father Watson invites us to pray through our own lives through the structure of the examen. The promised result, says Father Watson, is to "make life a sacred story 15 minutes a day."
The resources of the Sacred Story Project are rich and various. Father Watson has written books on the theology and history underlying the Ignatian examen, as well as a guidebook for people who want to pray their way to their own autobiography over a period of 40 weeks.
This effort can also be used in parishes and communities, with an eye towards forming "missionary disciples." Father Watson provides a book for leaders of such communal efforts. He's also produced a book presenting the Rosary as a means of praying through our own lives as we pray our way through the life of Christ. Most recently, Father Watson has co-authored a book on how priests can use the Sacred Story project of praying the examen autobiographically in order to renew their commitment to ministry.
The book is entitled, "Forty Weeks—A Journal of Healing and Transformation for Priests." I've written an endorsement for that book, and I am praying my way through it as well. I urge all my brother priests to have a look at this book and consider incorporating it into your life of prayer.
The dangers of not having a daily habit of prayer have been documented by the saints for generations. St. Teresa of Avila said that a Christian who does not meditate "is carrying a deal soul in a living body!" An added benefit to the daily habit of praying the Ignatian examen, starting with praying through your own autobiography, is that it makes you alert to the graces and blessings you have received throughout your life—especially those that you may have been unaware of even while receiving them.
An illustration: When I was applying to join the Society of Jesus, I was required to write a 15-page spiritual autobiography. I was encouraged to review my life, being alert to the gifts I had received from God so far. I stretched out in a lounge chair, and, being so young (28), I assumed that this meditation would not take long. Six hours later, I emerged from that meditative review of my life, convinced that I was the most blessed man I'd ever met. A thrilling realization and a humbling one—from that meditation I saw that I had so often rushed pass the divine invitations and mercies offered to me. That meditation also afforded me great healing, as I saw in retrospect that God was at work, sustaining me, even in those episodes of my life that, at the time of their occurrence, felt as if God were absent or indifferent.
Read more:
If you need hope, foster your "Christian memory," says Francis
I've written about the Ignatian examen as a cure for spiritual blindness HERE. Father Watson's Sacred Story Institute is a cure for spiritual amnesia—a malady that affects so many busy people who don't recall that they are blessed and called to holiness. Start this new year right, and learn the wisdom of praying through your own life as a sacred story, written by you and God.
When I write next, I will speak of the dangers inherent in forgetting important truths of the Faith. Until then, let's keep each other in prayer.
Read more:
How 15 Minutes of Prayer Can Change Your Life