St. Remy wasn't even a priest when they asked him to lead their diocese.
Bishops are appointed by the pope, who in turn listens to recommendations from his fellow bishops. Typically candidates are priests who have proven themselves in leadership positions and are deemed ready for a larger assignment.
Surprisingly, this practice, which seems so normal to us today, is relatively new. In ages past, it didn't always happen that way.
For example, during the 5th century there was a man in France named Remy (Remigius) who dedicated himself at an early age to the service of God. After studying for a few years he removed himself from public life and became a hermit, praying to God night and day. His life was surrounded with miracles and people knew of his holiness and wisdom.
When the archdiocese of Rheims was left without an archbishop, the entire people knew exactly who they wanted to lead them.
The priests and people of the city went to Remy's hermitage and carried him off to the cathedral. He was only 22 years old at the time, but they were adamant that he was to be their new bishop. They regarded him as a holy man and believed he would lead them in the right direction.
He consented to the appointment and was ordained a priest and bishop, having never been a pastor of a parish and having little knowledge of Church governance.
Regardless of his lack of qualifications, Remy became a great bishop of the region and even baptized the pagan King Clovis I, King of the Franks.
St. Remy is now known as one of the patron saints of France.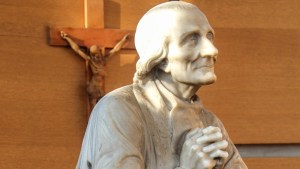 Read more:
Why St. John Vianney wasn't afraid of the devil's harrowing attacks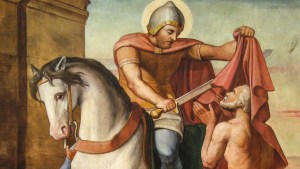 Read more:
How St. Martin the soldier defeated the many temptations of Satan