Prepare yourself with this bit of advice for the next time you are considering a sin.
We will be tempted to sin until our last dying breath. It is up to us to combat these temptations and remain rooted in Jesus Christ.
Italian priest Fr. Lorenzo Scupoli gave some helpful advice in his spiritual classic The Spiritual Combat, published in 1589. In it he explains what a person should do when tempted, providing a way to avoid sin and progress on the path of virtue.
The first advice Scupoli gives is to anticipate temptations before they arise. To do that, he writes, "consider the passion to which you are most inclined, and also the places wherein and the persons with whom you are wont to converse; whence you may readily conjecture what is likely to befall you."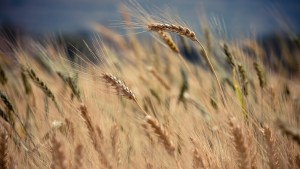 Read more:
Defining self-care in spiritual terms
In other words, temptations don't come out of nowhere and we can often avoid them before they even come. We all have patterns in our lives and if we observe those patterns, we are better prepared to avoid making the same mistake twice.
However, we can't always avoid temptations and when they do occur, Scupoli explains the first thing you should do.
At the very first [instance of the temptation], whatever it be, rouse yourself at once, and lift up your heart to God, reflecting on His ineffable goodness and love, which sends you this affliction, that, by enduring it for the love of Him, you may thereby be more purified, and brought nearer and united unto Him.
He then adds a few prayers that can be said in the midst of the temptation.
When first conscious of the presence of these evil thoughts, or even of such as may betoken their approach, fly for refuge at once to the Crucifix, saying: "My Jesus! my sweet Jesus! help me speedily, that I may not fall into the hands of this enemy."
Read more:
"Keep the crucifix before your eyes, and it will teach you everything…"
And sometimes, embracing the cross on which your Lord is extended, and kissing repeatedly the wounds of His sacred feet, say lovingly: "O beauteous wounds! chaste wounds! holy wounds! wound now this miserable impure heart of mine, and free it from all that offends Thee."
Whatever you do, fly to God and ask for his divine assistance. Left to ourselves, we are unable to resist these temptation. However, united to God's grace, all things are possible.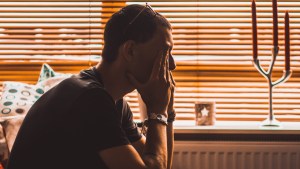 Read more:
7 Brief remedies against common sins to be used at the moment of temptation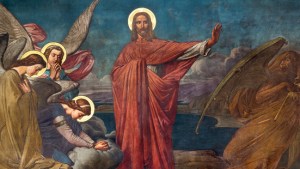 Read more:
How to conquer temptation, according to 'The Imitation of Christ'