The path to virtue doesn't have to be complicated.
We all want to be better, but sometimes it seems we never improve.
One of the reasons for our failures is due to our desire to change everything at once. Often when we try to begin a virtuous life, we aim to fix everything. We think that every bad habit needs to change at the same time.
However, this strategy does more harm than good. When we try to conquer all of our vices, we will soon realize that it's impossible. This can lead to feelings of dejection and a temptation to give up when our plans don't go as we hoped.
They key lies in focusing on one virtue at a time.
Italian priest Fr. Lorenzo Scupoli addressed this very issue in his spiritual classic The Spiritual Combat, published in 1589. He explains how to systematically root out vice by adopting virtues incrementally.
[I]nterior virtues are best acquired gradually, and in their due order; for thus what is small inthe beginning soon becomes great and permanent. Thus, for instance, we should not ordinarily attempt to rejoice in afflictions,and to desire them, till we have first passed through the lowerdegrees of the virtue of patience. Neither would I have you give your chief attention to all or to many virtues at once, but first to one and then to the others; for thus will the virtuous habit be more easily and firmly planted in the soul. For by the constant exercise of a single virtue the memory recurs to it more promptly on all occasions, the intellect grows quicker to discern new methods and reasons for attaining it, and the will inclines more readily and fervently to its pursuit, than if occupied with many virtues at one and the same time.
Scupoli goes on to write, "These reasons have the greater force, as we know assuredly that whoever exercises himself well in one virtue learns at the same time how to exercise himself in another; and thus, by the inseparable connection between them, all grow together with the increase of one, as rays proceeding from one and the same Divine light."
Consequently, by focusing on one virtue, we will grow in them all with less effort than if we tried to attain all virtues at once.
As a wise man once said, "baby steps" are the true path to being a better person.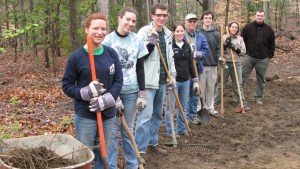 Read more:
In images: Want to break a vice? Adopt an opposing virtue!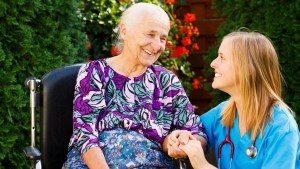 Read more:
Do you know which virtues can defeat the seven deadly sins?