Some two dozen young politicians will head to Rome to study Catholic social doctrine.
Twenty-six young Latin American Catholics involved in politics will travel to the Vatican in March 2019 as part of a study program organized by the Pontifical Commission for Latin America, L'Osservatore Romano reported.
This trip is being organized as part of a six-month training program on the Social Doctrine of the Church. Specialists in the social teaching of the Church will speak on the theme: "The Social Doctrine and Political Commitment of the Church in Latin America. For a New Generation of Latin American Catholics in Politics."
Read more:
Catholic Social Teaching: The Starter Five-Pack
This program, the Holy See's newspaper explains, aims to "train future generations of Latin American political and social leaders" in the light of the Magisterium of the Church.
These young people, from all over the continent, will have the opportunity to meet the highest members of the Vatican hierarchy, such as Cardinal Pietro Parolin, the pope's secretary of state, and Cardinal Marc Ouellet, prefect of the Congregation for Bishops.
Also worth mentioning is the presence of Guzmán Carriquiry Lecour, vice-president of the Pontifical Commission for Latin America; Jesuit priest Fr. Antonio Spadaro, director of La Civiltà Cattolica; and the editorial director of the Dicastery for Communication, Andrea Tornielli. Some political figures will be part of this meeting as well, such as former Italian ministers Rocco Buttiglione and Andrea Riccardi, founder of the community of Sant'Egidio.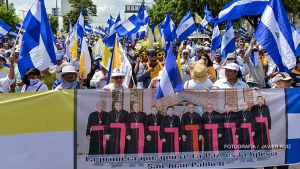 Read more:
Nicaragua sees thousands protest in support of Church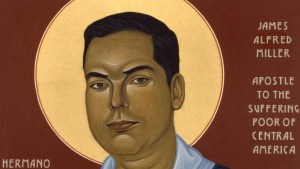 Read more:
Brother Fix-It gave his life in Guatemala: Another American martyr to be beatified