The pope known for a prophetic vision of Satan and the Church had much to say about the Rosary and public life.
Pope Leo XIII led the Catholic Church through some turbulent times at the end of the 19th century and is well known for having a demonic vision that inspired the St. Michael Prayer.
In the midst of the turmoil, one of the topics he returned to time and again was the Rosary. In fact, some have dubbed him the "Rosary Pope," since he wrote no less than 10 encyclicals on the Rosary.
This slideshow features 10 quotes, one from each of his encyclicals, that highlight the power of the Rosary to transform society, especially when it is in the midst of great evil.
Launch the slideshow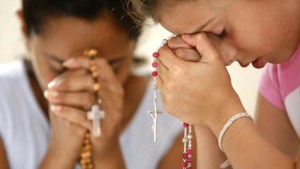 Read more:
If you're struggling with the Rosary, one of these resources is sure to help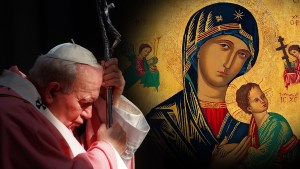 Read more:
Here's how John Paul II taught others to pray the Rosary