Here's proof that it only takes one person to change the world.
As individuals we might think that one gesture is not going to do much to help the planet. Yet the incredible story of Jadav Payeng demonstrates in a most beautiful and dramatic way that yes, one individual can indeed save at least an island.
Payeng, now nearly 60, grew up on the the world's largest river island, Majuli. Over time, as people cut down the island's trees, the once lush land turned completely barren. Watching this destruction of nature, Payeng, dubbed "The Forest Man of India," decided to do something about it.
At the age of 16 he started a daily ritual he still continues today — one encouraged by spending time with a botanical scientist. Waking up at the crack of dawn, Payeng goes and plants a sapling on the once bare land, and over the years, thanks to his daily devotion and the course of nature, the island has become a forest twice the size of Central Park.
Wild animals, including herds of elephants, have returned to this now paradisaical land to take sanctuary. And the hard-working nature lover isn't even scared of the many tigers that now roam the island, saying that he "never feels danger in the forest," adding it's his "biggest home."
While Jadav Payeng's fascinating story, reported on Asia's National Public Radio, is definitely worth reading in more detail — if only to hear him describe his encounter with tigers — pictures, as they say, really are worth 1,000 words. Just looking at the island's transformation in the video below will show you the extent to which one man's passion and respect for nature can make such a huge impact, so much so, that the Indian government has acknowledged the hard work of this father-of-three by honoring him with one of India's highest awards — the Padma Shri.
Yet, Payeng isn't interested in the accolades. He is intent on continuing his work until he draws "his last breath." The now-1,300-acre forest is set to expand as Payeng plans on planting on 5,000 additional acres.
"… An integral ecology is also made up of simple daily gestures which break with the logic of violence, exploitation and selfishness." (Pope Francis, Laudato Si, Par 230)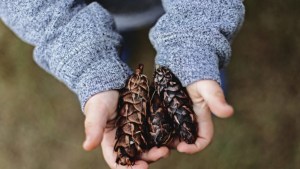 Read more:
5 Environmental habits to instill in your kids right now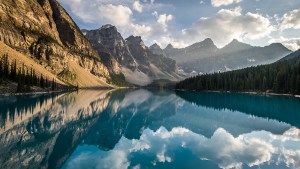 Read more:
Ideas from 'Laudato Si' that worked their way into my heart and soul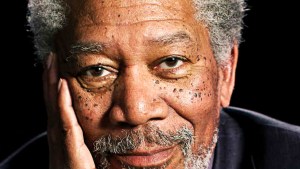 Read more:
Morgan Freeman turns his 124-acre ranch into a bee sanctuary