The priest and educator was a master at understanding boys and raising them to be good men.
My eight-year old son eats more than I do. Yesterday, I saw him eat a stack of pancakes and, still hungry, follow it up with a four-egg omelette. He and his younger brother both consume massive amounts of calories each day, I suppose because they need the energy to destroy the house and terrorize their sisters. These activities have recently become their favorites, as we've had a week of cold winter rain and they're bursting at the seams being stuck inside. Even with the bad weather, a few times their mother and I have become desperate and simply bundled them up, nudged them into the back yard, and told them to not come back for at least 10 minutes. I can't blame the boys, really, and it isn't as if they're purposely misbehaving; it's just that boys tend to be wired a certain way.
Today as an adult male, I happily go clothes shopping, visit the art museum, play the piano, and sit quietly to read, but I'm quite positive I spent the majority of my boyhood sitting in a mud puddle looking for worms, so it isn't surprising that my boys do the same.
Raising boys presents a specific set of challenges. They tend to be more physical and energetic, develop a bit slower academically, and go through intense surges of testosterone that intensify their emotions and cause growing pains. Often, boys struggle to sit still in school or concentrate on homework. They may act out with physical aggression because they're confused or feeling vulnerable but don't know how to express it. So, how do we as parents survive the maelstrom of male angst and help our boys develop into mature men?
St. John Bosco has a few ideas. Bosco was born in 1815 in Italy and had a typical, boyish childhood. He was one of three brothers, and his father died while he was still a toddler. He wasn't good at school and spent most of his time outdoors working as a shepherd. Eventually, he overcame his lack of education and became a priest. All his life, he had a strong compassion for young, fatherless boys who were rough around the edges, just as he had been.
Eventually, he gathered a troop of boys around him whom he housed, fed, clothed, and mentored. At times, this troop would become as large as 500. He needed all the help he could get, and often it came from young men who had once been under his care and were now productive, happy members of society, showing that, when it comes to raising boys, John Bosco has a track record of success. Here are a few of the ways he helped his boys grow into men.
Plan ahead to prevent punishment
When I was a boy, punishment only made me stronger. Given all that time alone in my room to plot and nurse my grievances, I was able to plan new and daring feats of recklessness. Of course, parents must have some sort of system of discipline, but Bosco was insistent that punishment alone doesn't work. Based on my experience of how I reacted to punishment, he's right — the real learning experiences for me happened after I was punished and my parents talked to me, explained some better options I could have considered, and told me how proud they were of me in spite of my bad choices.
Bosco teaches that, "without confidence and love, there can be no true education." He developed a set of guidelines and worked with the boys ahead of time to avoid infractions and minimize punishment. The ultimate goal is to teach our boys how to love being good for its own sake, not for the sake of avoiding punishment. A clear set of parental expectations combined with steady love and respect will give them the tools and enthusiasm to live good lives once they're out of our care.
Quality time, especially with dad
As a surrogate father, Bosco was unfailingly kind to his boys and generous with his time. He would run with them, climb trees with them, and join in their games. He believed that boys should be as loud as they like during their recreation, and his troop of youngsters would march through the town singing songs. Bosco would often show them magic tricks, juggling, and acrobatics. He encouraged them to enjoy themselves and didn't insist on fighting against their boyish nature. By joining in, he bonded with them and showed them that men can develop camaraderie through games and play. Not only was this a great example for them to strive for, but also proved to them he was truly dedicated to their happiness.
Give them jobs
Bosco expected his boys to earn their keep and obtained for them jobs as apprentices and clerks around town. He taught them Latin and showed them how to take care of the church and serve at the altar. The boys played hard, but also knew when it was time to get serious. Especially when it came to Mass, they vigorously applied themselves with the discipline of a little army.
In my experience, boys thrive when given tasks. For instance, I've had young boys in my parish beg me to let them become altar servers because they cannot sit still during Mass and are bored. Once I train them in the serious work of altar serving, they suddenly love coming to Mass because they have an important job to do. These boys who were resistant to church now flock to the sacristy before each Mass so they can be first in line to help out. Give a boy responsibility and he will often rise to the challenge.
Boys are unique. At times tender and vulnerable and at other times rebellious and aggressive, they can be a real challenge for a parent. By following St. John Bosco's advice, we will not only survive the experience of raising a boy, but genuinely thrive.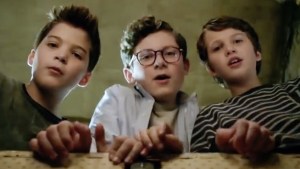 Read more:
5 'Dangerous' movies for boys now streaming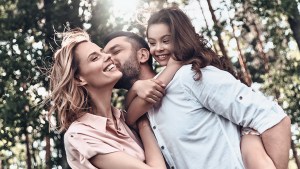 Read more:
Why kids need to see their dads show affection