Whether physical or spiritual, this Psalm can invoke God's healing power.
Need an idea for Lenten almsgiving?
Help us spread faith on the internet. Would you consider donating just $10, so we can continue creating free, uplifting content?
Make a Lenten donation here
Living in a fallen world, we are all in need of healing. This is one of the reasons why Jesus came into the world, to bind up our wounds and breathe life into our souls and bodies.
Jesus is even known as the "Divine Physician," especially due to his many healing miracles. He continues to bring healing to people to this very day.
Below is an excerpt from Psalm 51, a beautiful Psalm that invokes God's healing power to cleanse us from sin and sickness.
If you are in need of healing right now, pray this Psalm with faith and trust in God, confident that he will hear your prayer and bring healing into your life. It may not be the healing we expect, but being the Divine Physician, he knows what type of medicine will cure us and bring us closer to him.
Have mercy on me, God, in accord with your merciful love;in your abundant compassion blot out my transgressions.Thoroughly wash away my guilt;and from my sin cleanse me.For I know my transgressions;my sin is always before me.Against you, you alone have I sinned;I have done what is evil in your eyesSo that you are just in your word,and without reproach in your judgment.Behold, I was born in guilt,in sin my mother conceived me.Behold, you desire true sincerity;and secretly you teach me wisdom.Cleanse me with hyssop, that I may be pure;wash me, and I will be whiter than snow.You will let me hear gladness and joy;the bones you have crushed will rejoice.Turn away your face from my sins;blot out all my iniquities.A clean heart create for me, God;renew within me a steadfast spirit.Do not drive me from before your face,nor take from me your holy spirit.Restore to me the gladness of your salvation;uphold me with a willing spirit.Lord, you will open my lips;and my mouth will proclaim your praise.For you do not desire sacrifice or I would give it;a burnt offering you would not accept.My sacrifice, O God, is a contrite spirit;a contrite, humbled heart, O God, you will not scorn.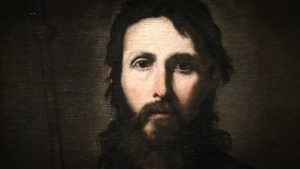 Read more:
6 Patron saints for the healing of bodily ailments


Read more:
4 Saints for 4 desperate situations, and prayers to them