The professional baseball team hearkens back to original Franciscan founders of the city.
The San Diego Padres baseball team was founded in 1969 and took for their name the "Padres," which was the name of an earlier baseball team based in San Diego. The name is Spanish for "fathers," in reference to the Spanish Franciscan friars who evangelized the Western coast of California.
Furthermore, the city of San Diego was named by Spanish explorer Sebastian Vizcaino, who named the area in honor of St. Didacus of Alcalá, a Franciscan friar of the 15th century.
On account of this historical connection to Franciscan friars, the San Diego baseball team took the "Swinging Friar" as their mascot, making brown their primary color.
Brown was their color until the early 2000s, when the team changed it to navy blue. The Padres maintained this navy color until a recent announcement.
According to ESPN, the Padres "say they are switching to a brown and gold color scheme for 2020 and beyond…Fans have long clamored for a return to the distinctive brown color scheme used from the Padres' inception in 1969 into the 1980s. At one point, the team's color scheme was dubbed 'mustard and mud.'"
The return to brown hearkens back to the Christian founders of San Diego, giving the team a distinctive "Franciscan" theme, whether that was the intention or not.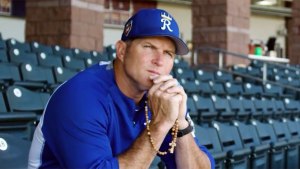 Read more:
Meet the pro baseball player who turned down a Hall of Fame career for God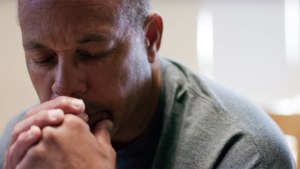 Read more:
The surprising conversion story of a Major League Baseball player