Invoke the heavenly aid of a saint who spent his life educating children in the ways of God.
Send us the names of your loved ones who are sick or suffering. The Aleteia prayer network of 550 monasteries will take them to prayer for the World Day of the Sick.
Click here to share your intentions
Teaching children, whether it is in a public, private, or home school, is a difficult profession. It's not easy to juggle the various particular needs and learning abilities of each child, and often leaves the teacher feeling exhausted.
This is something that St. John Bosco understood well, as he poured out his every ounce of energy into educating children along the path of virtue. He knew that it wasn't simply teaching them a list of facts, but leading them to be virtuous human beings.
When a teacher needs some extra heavenly help, he or she can turn to St. John Bosco, a powerful intercessor for all those in the field of education.
St. John BoscoFriend of the young,Teacher in the ways of God,Your dedication to empowering the needy inspires us still.Help me to work for a better world,where the young are given the chance to flourish,where the poor's dream for justice can come true,and where God's compassion is shown to be real.Intercede for me as I bring my needs to you and toour heavenly Mother, the Help of Christians.
Amen.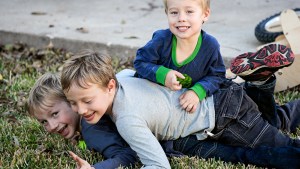 Read more:
3 Survival tips for parenting boys from St. John Bosco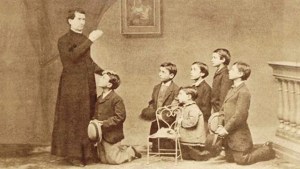 Read more:
7 Saintly tips on how to discipline a child, from Don Bosco