Fr. Lorenzo Scupoli suggests doing these things to deflect the most common spiritual attacks.
St. Peter urges us in his first Letter to be vigilant, conscious of the spiritual battle that wages on every side of us.
Be sober, be watchful. Your adversary the devil prowls around like a roaring lion, seeking someone to devour. Resist him, firm in your faith. (1 Peter 5:8-9)
This is a basic truth that we often forget, as we don't typically see the enemy of our soul with our eyes. However, just because we can't see him, that doesn't mean the power the devil can have in our lives is lessened.
Italian priest Fr. Lorenzo Scupoli gave his thoughts about defending oneself against the devil in his spiritual classic The Spiritual Combat, published in 1589. He suggests that the key lies in evaluating how we view ourselves.
Read more:
Prepare for spiritual battle with this rousing morning meditation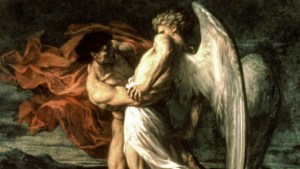 Read more:
The first two weapons in spiritual combat