The actor misses out on parts because of two simple rules he lives by.
If you're a fan of the steely-blue-eyed actor Neal Mcdonough, and you're wondering why you don't get to see as much of him on the screens as you'd like, it's for one very good reason: his faith. In fact, the Catholic dad of five has two simple rules when it comes to his work: "I won't use the Lord's name in vain and I won't kiss another woman on screen" — even if it costs him a potential role.
In an interview with Christian Examiner, the star of Band of Brothers said, "Life is about honoring God and being the best human being you can be and giving praise to God in everything you do." For Mcdonough, honoring God means honoring his wife, Ruvé Robertson, and his beautiful children, many of whom seem to have inherited their dad's striking eyes.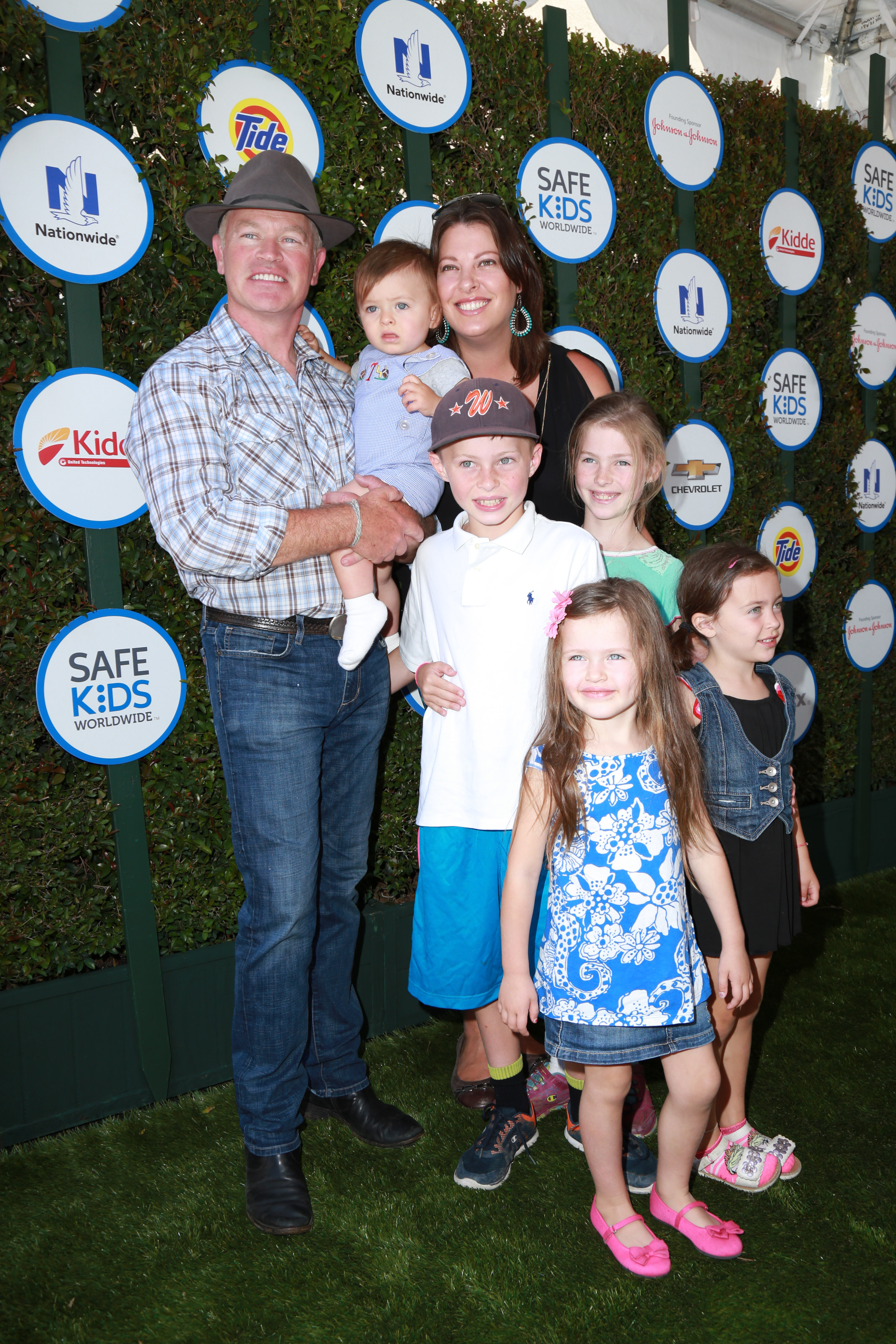 Luckily for 52-year-old Mcdonough, he's still managed to have an impressive career, including playing the bad guy in action-packed films and television series such as Arrow and Captain America. For Mcdonough, killing off other characters in movies is okay because it's pretend, whereas romantic scenes aren't like that when you're doing them. The actor isn't always the baddie; he's also lent his skills to faith-based productions, including the part of Jesus in The Truth & Life Dramatized Audio New Testament Bible — a 22-hour recording of the New Testament based on the Catholic version of the standardized Bible.
More recently, in the film Greater, Mcdonough took on the "greatest experience" of his life playing the role of Marty, the brother of the former Arkansas Razorback Brandon Burlsworth. In the film, based on the tragic true story of the devout footballer who died in a car crash two weeks after being drafted to the Indianapolis Colts, Marty slowly comes to the realization that his brother was in a better place because of God. It was an emotional role for Mcdonough, who acknowledged it was equally hard on his wife and kids during the filming. Yet it clearly left its mark on the actor: "If I could do films about God every day of the week, that's what I would do the rest of my life," he shared.
Meanwhile he'll hopefully continue to grace our screens while being allowed to stick to his morals. As he shared with Closer magazine: "I am very religious. I put God and family first, and me second."


Read more:
Actor Jim Caviezel tells students at Christian university "you're here for a reason"