From Francis' historical trip to UAE, a joint invitation to reconciliation and fraternity among all people of good will
Pope Francis and the Grand Imam of Al-Azhar, Ahmed el-Tayeb, signed a "Document on Human Fraternity for World Peace and Living Together" on February 4 in the United Arab Emirates. The lengthy document, they say, is an "invitation to reconciliation and fraternity among all … people of good will."
Al-Azhar is a university linked to a mosque in Cairo, but more than a university, it is the chief center of Arabic literature and Islamic learning in the world, with a mission to propagate Islam and Islamic culture. Thus, while Islam does not have a global leader like the pope, the grand imam of Al-Azhar is a recognized authority for Islam.
The document signed by the pope and the grand imam "invites all persons who have faith in God and faith in human fraternity to unite and work together" advancing "a culture of mutual respect in the awareness of the great divine grace that makes all human beings brothers and sisters."
There are several mentions of the need to combat religious extremism. For example, the document is offered, with certain invocations made:
In the name of this fraternity torn apart by policies of extremism and division, by systems of unrestrained profit or by hateful ideological tendencies that manipulate the actions and the future of men and women; In the name of freedom, that God has given to all human beings creating them free and distinguishing them by this gift;
Despite their many differences, the Catholic and Muslim leaders unite in fundamental and important issues of the day.
For example, they say that the "first and most important aim of religions is to believe in God, to honour Him and to invite all men and women to believe that this universe depends on a God who governs it."
They see life as a gift from the Creator, which we are charged to protect.
Life, the document says, "is a gift that no one has the right to take away, threaten or manipulate to suit oneself. Indeed, everyone must safeguard this gift of life from its beginning up to its natural end. We therefore condemn all those practices that are a threat to life such as genocide, acts of terrorism, forced displacement, human trafficking, abortion and euthanasia. We likewise condemn the policies that promote these practices."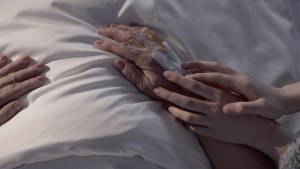 Read more:
Dying, death, and common ground: Muslims and Christians discuss palliative care
The document again speaks against extremism and violence, saying "resolutely" that "religions must never incite war, hateful attitudes, hostility and extremism, nor must they incite violence or the shedding of blood."
The document says that all of these things are in fact the "consequence of a deviation from religious teachings," resulting from "a political manipulation of religions and from interpretations made by religious groups who, in the course of history, have taken advantage of the power of religious sentiment in the hearts of men and women in order to make them act in a way that has nothing to do with the truth of religion."
The document calls upon all to "stop using religions to incite hatred, violence, extremism and blind fanaticism, and to refrain from using the name of God to justify acts of murder, exile, terrorism and oppression."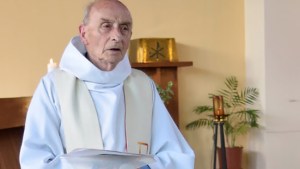 Read more:
Discovering the man behind the martyr: Author sets out to "meet" Fr. Hamel
Muslims and Catholics share a "common belief in God who did not create men and women to be killed or to fight one another, nor to be tortured or humiliated in their lives and circumstances," the document says.
God, the Almighty, has no need to be defended by anyone and does not want His name to be used to terrorize people.
Adding more about terrorism, the document says it is "deplorable" and "disseminates panic, terror and pessimism,"
But, the pope and grand imam assert, "this is not due to religion, even when terrorists instrumentalize it. It is due, rather, to an accumulation of incorrect interpretations of religious texts and to policies linked to hunger, poverty, injustice, oppression and pride."
The document also affirms the rights of women, despite certain practices in Muslim-dominant countries.
It is an essential requirement to recognize the right of women to education and employment, and to recognize their freedom to exercise their own political rights. Moreover, efforts must be made to free women from historical and social conditioning that runs contrary to the principles of their faith and dignity. It is also necessary to protect women from sexual exploitation and from being treated as merchandise or objects of pleasure or financial gain. Accordingly, an end must be brought to all those inhuman and vulgar practices that denigrate the dignity of women. Efforts must be made to modify those laws that prevent women from fully enjoying their rights.
The religious leaders conclude with various invitations to spread the document, and to study it.
It is, they say, "an invitation to reconciliation and fraternity among all believers, indeed among believers and non-believers, and among all people of good will."
See the whole text here.