When we limit ourselves to one area of interest it can be detrimental.
When I was in college, I ran into one of my favorite professors at Blockbuster (I know, I'm dating myself here). Like a good liberal arts student, I was browsing through the indie titles and asked him if he had seen anything good lately. He laughed a little and said, "Oh, I don't watch movies like that. I like the superhero ones."
This was way before Avengers had made superhero movies cool again, so I was a little surprised that a highly educated, extremely intelligent professor would name superhero movies as his go-to. But he explained that since he thinks all day, he likes movies that require zero thought or emotional investment.
This pattern has become increasingly common to me as I've gotten older. No matter what profession my friends are in, they've had enough of it by the end of the day. It's normal, and not really a problem if your profession is one of the many things you're interested in. But if you've taken conventional wisdom to "find your passion," burning out by the end of the day, week, year, or decade can become a serious problem.
Medium recently interviewed psychologist Paul O'Keefe, whose recently published research proves how and why finding one single passion can be detrimental:
In one experiment, the researchers observed self-identified "techies" and "fuzzies," Stanford lingo for liberal arts geeks, as each group read an article that pertained to their field. Not surprisingly, the participants enjoyed the articles relevant to their interests. But when they switched to read the less relevant article, the researchers made a discovery: Those who believed we all have a single passion waiting to be uncovered (also known as fixed theory) were less interested in learning about an unfamiliar field. By contrast, those who identified with the idea that we can develop many passions and interests over time (also known as growth theory) were more engaged with the article outside their expertise. In other words, believing that we're all limited to a narrow set of innate interests can be a self-fulfilling prophecy.
The truth is, we don't have to limit ourselves to one single passion — and we particularly do not have to align our careers with that passion. One of the unexpected twists in my life that I'm the most grateful for happened when I was pursing a Master's in fine arts — I didn't get accepted into the program I'd chosen. It was devastating at the time, but in hindsight I believe it saved me from a frustrating career path that might have simultaneously derailed my innate passion for poetry and literature.
Without that career in place, I had the time and freedom to stay home and raise my kids for many years while pursuing a variety of other interests. For example, I could never have taken taekwondo classes in the evenings if I were teaching classes or grading papers, and that would have meant missing out on one of the most transformative journeys I've taken — a journey that led me to a career I would never have imagined 11 years ago when I got that rejection.
More recently, I keep finding myself thanking God that I didn't find a taekwondo school here in Texas where I could teach. If I had, I might have missed out on everything I've found in my current job at Camp Gladiator … and I might have gotten sick of taekwondo. Working in a field that's aligned with, but distinct from, my passion has helped keep that passion alive and avoid burnout.
So the next time someone tells you to "find your passion," just smile and remind them that you can find things you're passionate about everywhere — and the more passions you find, the more you'll learn and grow.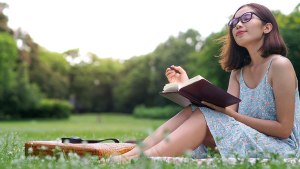 Read more:
The Japanese secret to finding joy and purpose at work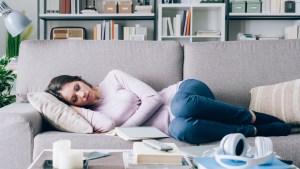 Read more:
Why you should give yourself permission to nap more often