The holy monk left a very short rule to follow that can open your soul to God's presence.
Among the many reformers of the religious life, one who doesn't often get mentioned is St. Romuald. He was an Italian hermit in the 10th century who sought to revive the asceticism of eremitical life.
After leading a life of sin, Romuald fled the world and became a monk, but was not satisfied with the rigors of the community. He joined a Benedictine monastery, but then traveled around Italy, reforming monasteries and hermitages. He eventually settled down and established a monastery that would later be known as the Camaldolese order.
Romuald left a "Brief Rule" that is simple, yet profound. It can help us in our prayer life and lead to interior peace.
Read more:
Most religious orders can trace their spiritual lineage to Egypt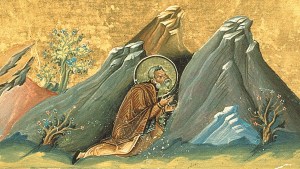 Read more:
A technique from the Desert Fathers to control our negative thoughts