The early-Renaissance painter was also the prior of Florence's Convent of San Marco.
Tourists planning a trip to Florence, Italy, should be prepared for the crowds – especially at architect Filippo Brunelleschi's towering domed cathedral, the Basilica di Santa Maria del Fiore, known as "the Duomo," and at the Uffizi Gallery, home to some of the greatest treasures of the Italian Renaissance. Even with timed tickets tourists can expect long lines and gallery rooms packed a bit too close for comfort.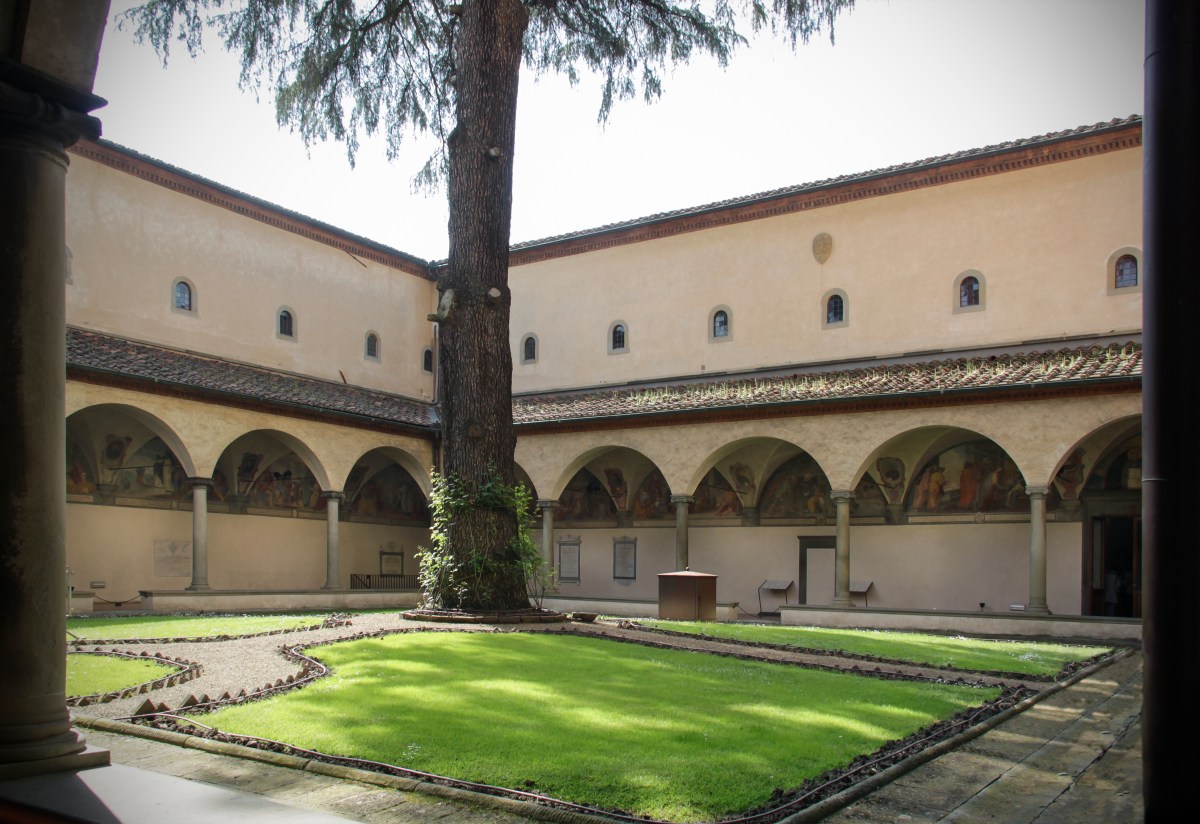 Launch the slideshow
There is a "hidden gem," however, that is off the beaten track and well worth the visit. The Convent of San Marco, a 600-year-old former Dominican convent-turned-museum,  houses some of the greatest works of the Renaissance by the Italian artist Fra Angelico.
Born around 1400 as Guido di Pietro, the artist became a Dominican friar, and was remembered not long after his death as Fra Angelico, meaning "the angelic friar." He was beatified by Pope John Paul II in 1982, who recalled his personal holiness as well as his artistic gifts:
"Angelico was reported to say 'He who does Christ's work must stay with Christ always.' This motto earned him the epithet 'Blessed Angelico,' because of the perfect integrity of his life and the almost divine beauty of the images he painted, to a superlative extent those of the Blessed Virgin Mary."
In 1436, when Fra Angelico moved to the newly constructed convent of San Marco in Florence, he was commissioned by the convent's patron, the rich and powerful Cosimo de' Medici (who had his own cell as a personal retreat), to decorate the new place of worship and living space for the friars. His famous and often reproduced works, the San Marco altarpiece and The Annunciation, which grace the convent's public rooms, were much admired and earned him commissions from the Vatican.
Some of his most beautiful works of art, however, were never meant to be seen by the public. Fra Angelico painted frescoes in the cells of the convent, for his fellow friars who, in their seclusion, used them as aids to prayer and meditation. Art historians have discovered his hand in at least 20 cells in the convent frescoes, including the particularly notable depictions of the Resurrection, the Coronation of the Virgin, and the Annunciation.
Click on the slideshow to view Fra Angelico's frescoes painted for his Dominican brothers.