If you are suffering from a bad break-up, St. Dwynwen is your saint.
While loving another person can be a beautiful experience, it can also leave a person open to heartache if that love is not returned. Depending on the situation, this can be difficult to endure and the road to healing could be a long one.
Nevertheless, God desires to heal our broken hearts and one way he has provided is through the intercession of St. Dwynwen.
Dwynwen was a Welsh saint of the 5th century who fell in love with a young man who rejected her advances. Various stories explain what happens next, including an encounter with an angel who promised to grant the true desires of her heart. In the end she remained unmarried and dedicated herself to God, who eventually healed her heart.
Below is a popular prayer to the saint as it appeared on CatholicMom.com.
Oh Blessed Saint Dwynwen, you who knew pain and peace, division and reconciliation, You have promised to aid lovers and you watch over those whose hearts have been broken. As you received 3 boons from an Angel, intercede for me to receive 3 blessings to obtain my heart's desire (state requests). If that's not God's will, a speedy healing from my pain, your guidance and assistance that I may find love with the right person the right way in the right time, and an unshakable faith in the boundless kindness and wisdom of God. This I ask in the name of Jesus Christ, our Lord. Amen.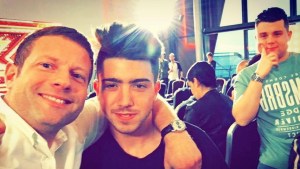 Read more:
The courage to bare a broken heart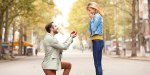 Read more:
Novena prayer for those seeking a spouse