It's actually something we could all have, and something we are called to share ...
What can God do in your life with one Bible verse a day?
Subscribe to Aleteia's new service and bring Scripture into your morning:
Just one verse each day.
Click to bring God's word to your inbox
In a crucial scene in DreamWorks Animation's Kung Fu Panda, Mr. Ping (who raised Po) tells Po that the secret ingredient in his famous Noodle Soup is … nothing! Po can't believe what he is hearing, but Mr. Ping tells him, "In order to make something special, you just have to BELIEVE that it is special!" This revelation finally helps Po overcome his self-doubt and defeat his nemesis.
Millions of pilgrims and those seeking healing have taken a dip in the spring waters at Lourdes over the years. This spring was uncovered by St. Bernadette at the command of Our Lady, who asked her to drink the water and wash in it.
On many occasions, the spring waters have been studied by scientists to uncover any particular properties or elements that may be giving the water its healing power. A few businessmen have also tried to do the same with hopes of turning Lourdes into a popular spa destination.
But the water has never been found to contain anything special or extra. It's just pure and potable water.
The secret ingredient in this case, is not "nothing," as science would say, but "Faith." Faith is the secret ingredient. As St. Bernadette is said to have remarked, "One must have faith and pray; the water will have no virtue without faith."
Belief is the secret ingredient that every Christian carries in his/her heart. To a secular world that refuses to believe what cannot be seen or measured through the prism of scientific measurement, religion is just a superstitious practice of the ignorant. But that's because they do not have the secret ingredient. They have eyes, but do not see.
Our Lady urges each one of us, her children, to carry this secret ingredient to others – family, colleagues, neighbors, community members, those of other faiths, and those who do not believe in God's existence. We must reveal the secret ingredient to others through the manner of our lives and the sharing of the Good News, so that all can defeat the nemesis of sin and temptation in their lives and obtain the heavenly glory that Our Savior has won for each one of us.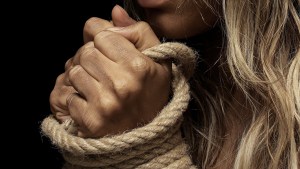 Read more:
An initial remedy to break free from a sinful life
Lourdes has had a special place in the hearts of several popes over the past 161 years. Pope John Paul II made three pilgrimages to Lourdes. Pope Emeritus Benedict XVI was born on the feast day of St. Bernadette, April 16, 1927. It was also on February 11, 2013, that he made the announcement that he was stepping down from the papacy.
Our Lady of Lourdes is intimately connected to the healing of souls, both physical and spiritual. It on the feast day of Our Lady of Lourdes that we celebrate World Day of the Sick, declared such by Pope St. John Paul II.
In his message for the World Day of the Sick this year, Pope Francis urges us to develop a social practice of solidarity aimed at the common good. There is growing social dynamic of different groups – based on religious, ethnic, caste, linguistic or professional lines – demanding a special status or reservation for themselves in society and economy. Political leaders dangle the quota carrot in front of people for political expediency. This serves to draw lines and divide people in our society. An us vs. them mentality is taking root.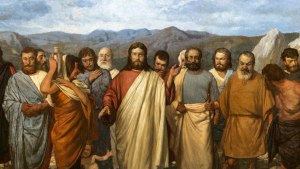 Read more:
When "us" vs "them" poisoned the Apostles the way it's poisoning us
Pope Francis says that we should see ourselves as members of one human family, children of the One Sovereign Lord, and that we should acknowledge our dependence and reliance on others irrespective of how society labels' them. If we look at our own lives, we realize that we study, play, live, work, socialize and pray with people of all faiths and backgrounds. Jesus died for everyone; there is no Jew or Gentile in the Christian era. Our Lady at Lourdes also attracts people from all walks of life, Catholic and non-Catholic. Her message of repentance and Christic salvation is universal, meant for all her children.
St. Paul asks: "What do you have that you did not receive?" (1 Cor 4:7) This is precisely why, "We must give without payment, because we have received without payment." (Mt 10:8) This is the theme of this year's World Day of the Sick. Our care of the sick and reaching out to the stranger in need, are the most credible means of evangelization. Our Lady of Lourdes urges us to make a "Gift" of ourselves to others as a sign of solidarity with our brothers and sisters. I wish you all a Happy Feast!