Bill would legalize late-term abortion and strip unborn children of legal protection.
Vermont legislators have introduced a bill that would establish the right to unlimited access to abortion and deny rights to unborn children.
The bill, named the "Freedom of Choice Act," would "safeguard the right to abortion in Vermont by ensuring that right is not denied, restricted, or infringed by a governmental entity."
The language in the proposed legislation, which was introduced in the House Judiciary Committee on Tuesday, makes clear that unborn children have no rights.
"A fertilized egg, embryo, or fetus shall not have independent rights under Vermont law," reads the bill.
The legislation come on the heels of similar proposals introduced in New York and Virginia ahead of a possible reversal of Roe v. Wade in the Supreme Court. The legislation would go further than Roe v. Wade, however, which allows states to restrict abortion in the second and third trimesters to protect the life of the mother and the "potential life" of the child. In Vermont, abortion would be allowed up until the moment of birth.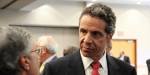 Read more:
Bill making abortion a right passes in New York


Pro-life activists pointed out that stripping unborn children of rights affords them less protection than animals have in the state.
"In Vermont, animals are protected by criminal statutes prohibiting animal abuse or neglect. Children, likewise, are protected by child protections statutes. This bill provides no protection whatsoever for any child until the moment it is born," wrote Deborah Bucknam in an op-ed in the Caledonian Record.
In cases in which fetuses are the victims of crimes, the perpetrator of those crimes would not be held liable.
As VTDigger.com reported, Bennington resident Patricia Blair testified against the bill at a committee hearing of the bill last month because of its failure to protect the legal rights of children. Blair was pregnant with twins in 2010 when another driver crashed into her car, killing both of her unborn children.
"This bill isn't protecting all women's rights," Blair said. "It's only protecting the rights of women who choose death for their children."
Indeed, in New York, this week charges were dropped against the murderer of a pregnant woman because of legislation expanding abortion rights that had just passed.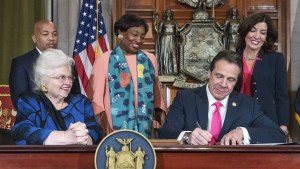 Read more:
Charges dropped in murder of pregnant woman because of NY abortion law