After a dream, a Texas minister decided to publish these special books.
Headlines are often anything but comforting, and when little eyes and ears start asking questions about our sometimes chaotic world, it can be hard to find the right answers. Earthquakes, fires, mass shootings, terror attacks — none of it makes any sense to adults. How much harder must it be for children to understand?
Rev. Penny Stemley of Arlington, Texas, is on a mission to help kids cope with difficult things such as these. She's the author of a coloring book called Butterfly Wings. The book is more than just pictures though—it's goal and purpose is to empower parents and professionals help children understand confusing things like grief and loss. The book follows a story of a queen who is devastated at the loss of her king, and a butterfly named Love that helps her through it.
Stemley was inspired to create the book after she noticed a young girl in the church choir who was distraught over the death of a close family member. Stemley had had a strange dream a couple years prior, and had no idea what the dream meant. She wrote it all down in her journal, closed the book and forgot all about it. But when she saw her young church member struggling through grief, she knew exactly what the dream had meant, and it became the basis for the coloring book.
Stemley, an avid news watcher, has sent her coloring books all over the country. She sent a number of copies to the students at Sandy Hook Elementary, to the police department in Dallas, and many other places where tragedies have hit communities—specifically children—especially hard. Stemley says, "As I'm watching the news, I'm in prayer about where to send the books." Her goal is to provide a useful tool, at the right and most sensitive time, so she "prayerfully gauges the time to send it."
The coloring book is unique in the fact that it allows the child to do something active—coloring—while experiencing and contemplating the story of the queen who lost her king. Every parent knows that sometimes it's hard to get kids talking—but oftentimes if their hands are occupied, the words come easier. This book is perfect for drawing children's emotions out in a safe and sensitive way.
According to Rev. Stemley, her prayer is "that this book will offer a sense of hope and joy to anyone who reads it and that, even in the midst of sorrow, it will bring children to a place of peace and comfort."
Check out www.RevPenny.com to learn more about this coloring book.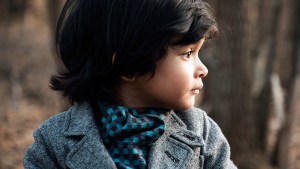 Read more:
How to raise resilient kids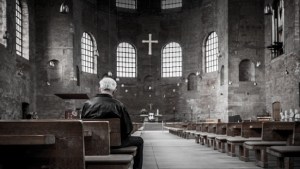 Read more:
Something more powerful than Xanax helped me with my grief