It's a fear many women have after losing a baby, but there's a way to move through it.
It's a fear every mother experiences, but mothers who have been through miscarriage once, or more than once, feel it to their bones: What if I miscarry? Not only that, which is awful enough, but worse: "What if I miscarry, and it's my fault?"
I'm not even pregnant again yet, and the fear still comes to my mind every time I anticipate, with joy, the day when we will start trying to conceive again. My fear colors the future and reaches back into the past, too.
I had a miscarriage two years ago, well before the first trimester was over. I still wonder whether something I did made it happen. I've been through every minute of those weeks in my mind … Was it something I ate? Was I too stressed? Should I have taken my prenatal more religiously? Did I forget something? Maybe I scrolled by one of those predatory clickbait articles too fast. "13 toxic chemicals lurking in your own house!" "Eight totally normal activities that every pregnant woman needs to quit, immediately!" Would I have done something differently if I'd clicked?
Even though every doctor tells me that miscarriages are extremely common and usually unpreventable, I've also been bombarded with the opposite message. We all have. For weeks, all you hear is how every choice you make has a profound effect on your child's life and development. That is, until the day you miscarry, and then suddenly everybody does a total about-face. "It's not your fault! It just couldn't be!"
What are we supposed to do with that? After all the intensity, the "make every bite count," the long lists of every possible risk we're responsible for avoiding … suddenly we're supposed to be comforted by the fact that somebody else doesn't think it was our fault?
No wonder this burden of shame is so common. No wonder it's so hard to talk about. I've brought up my own nagging fears, and they're always met with (understandably) hasty positivity: "No way it was you. Don't blame yourself." I know, on some level, that they're probably right. But — what if they're not? So I try to listen to the comforting words, but it doesn't really resonate. If I knew I was to blame, I could talk about it, but for better or worse, I don't know anything, and I never will.
If we, as a society, want to help lift the suffocating burden of shame that an already grieving post-miscarriage woman feels, then we need to change how we speak to pregnant women before they miscarry. We need to stop telling them that if they do everything right, everything will be okay. We need to stop pretending that it's even possible to do everything right.
Of course pregnant women are trying to make the best possible choices. Of course we care what goes into our bodies. We are willing to make all kinds of sacrifices to keep our babies safe. That's not in question. What the world needs is to stop telling pregnant women that if we minimize every possible risk, take every conceivable precaution, study all the available literature, weigh every option, prepare for any eventuality … it will guarantee we will get to meet the baby we are carrying.
When we do give birth, we learn pretty quick that there's no such thing as being a perfect mom. We start to realize that no matter how much we agonize, sometimes we just have to pick what looks like the best choice, and keep moving forward. If we applied that wisdom to pregnancy and not just parenting, it could save us a lot of heartache.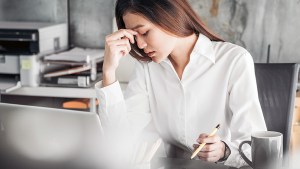 Read more:
How to return to work after a miscarriage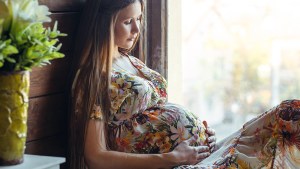 Read more:
What to do when people react negatively to your pregnancy news