In the right context, anger has its benefits, but it can easily become a poison.
I heard the sound of breaking glass in the kitchen and knew one of my children had dropped yet another plate. I'm not proud of my first reaction. It should've been concern for the safety of my child, instead it was anger. In our house, the kids over the years have broken an inordinate number of plates and glasses. They trip and drop a glass and it shatters. They put it halfway on the counter and it falls and shatters. They knock it off the table in a careless movement and it flies off and shatters. Every time I hear a glass shatter, I want to yell. I cannot understand why it keeps happening and it makes me unreasonably angry.
Anger is all the rage right now, as it seems to be more and more acceptable to indulge in public outbursts. Anger gets attention, so headlines for online articles are written in a controversial style to generate clicks and controversy is drummed up by various politicians to guarantee our votes. After a while, the anger becomes a habit and spills over into our personal lives. We're threatening each other in texts, cutting off friendships quickly over disagreements, and generally fomenting unrest about who has wronged us and what sort of painful eternal punishment they truly deserve. Even the most inconsequential events can cause anger.
We would be better off if we took a collective deep breath.
For one reason, while lashing out seems satisfying, in the end it makes us victims. Angry people feel powerless, which is why they react so strongly. Think about how online mobs form to blame this person or that corporation for ruining our lives. We feel victimized by life in general and directing anger towards outside causes is a way of trying to regain control, but it never works. Anger is stressful. It drives away friends and creates a constant sense of having been wronged. Eventually, a lifestyle of anger ruins our ability to be angry in a healthy way when it's truly warranted.
Anger, as an emotion, is neutral. In the proper context, it has its benefits. When we see injustices or bullying it's appropriate to have an emotional reaction to it.  The anger, though, needs to be healthy. This is the question I ask myself as I barely keep from lashing out at my poor child who is looking at the shards of porcelain that had once been a dinner plate: Is this anger I'm feeling in this instance healthy?
How do we know when anger is indulgent and when it's healthy and good? Here are a few thoughts.
Be angry for others, not yourself
If I'm angry because the movie theater ran out of popcorn and it isn't fair because I'm amazing and deserve popcorn, that isn't healthy. If I'm constantly fuming at my employers, or the driver in front of me, or at my children for bothering me while I'm reading, it's a sign that some perspective is needed. The world doesn't revolve around me and all these little things bothering me so much is a sign that I'm egocentric. However, if I'm angry on behalf of another person who has been wronged, that's a sign of empathy and concern.
Be sure it's not directed at a person
Healthy anger is directed towards an injustice or a systematic problem. It shouldn't latch onto people. This isn't to say that specific people don't cause us to become angry, but usually this happens if there's a miscommunication, or they had a bad day, or whatever. It doesn't necessarily excuse the person, but it provides a bit of context and a basis for forgiveness. Healthy anger doesn't target people and seek vengeance. It focuses on the underlying causes of ongoing issues.
It should be temporary
Anger as a permanent emotional state is problematic. Emotions come and go, we can't help that. Whenever we feel angry, our first reaction should be to pause, put the emotion aside for a moment, and make a reasonable examination of the cause. The anger may call for a response, or we may find that it's unjustified and we need to let it go. Anger is healthy when it causes us to re-examine beliefs and motives.
Offer a positive solution
Healthy anger seeks to resolve itself by a positive change. If I'm angry at myself, that's motivation to make some lifestyle changes, either in myself or in my environment. If I'm upset at an injustice, anger can be the motivation to take courage, speak up, and propose a solution. The emotion of anger is never an end in and of itself. It always motivates us to make the world a better place.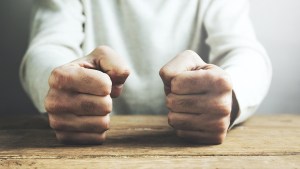 Read more:
What to do with all that anger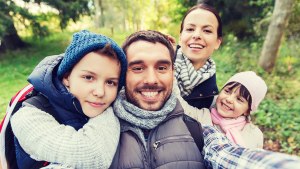 Read more:
Beware of these 9 dangers to healthy family life