Make sure you're asking St. Joseph for this intention -- but maybe do this, too.
Not everyone dies with plenty of advance notice and family members on hand to call a priest for Anointing of the Sick, Viaticum, and prayers for the dying.
There is no guarantee we will have the sacraments before passing to stand before God, though that is certainly something we should pray for, particularly to St. Joseph, known as the patron of the dying precisely because he died in the company of Our Lord and Mary.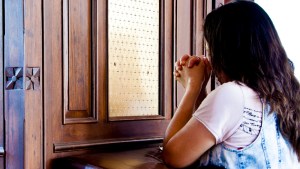 Read more:
This prayer to St. Joseph can help you prepare for confession
But there are also a few practical things we can do to help make sure we can receive the sacraments before dying.
Imagine you're in a potentially fatal situation, alone or with people who don't know you.  A car accident, a heart attack, a stroke or aneurysm … whatever. You're unconscious and someone has to go through your wallet to find out who you are. They get your name, your address, and find all sorts of identification  But — will they know you're Catholic?
A simple note in your wallet, saying "I am a Catholic; please call a priest," can give you peace of mind if the need arises.
Add your parish rectory phone number or emergency number to save EMTs the step of looking for a priest (there's no guarantee they would know where to even begin to search). Though certainly not a guarantee, this simple card might help let it be known that you want the last rites of the Church to see you on your way.
Another way to state your Catholicism is with a simple key fob with the same information.
Several Catholic ministries make plastic wallet cards and key fobs.
Here are three:
Read more:
I was at my wife's deathbed for one reason, and it had almost nothing to do with me
America Needs Fatima offers the card and two attached key fobs for a suggested donation of $1.00.
Catholic Prayer Cards is a family-owned business with every imaginable holy card, and the possibility of making custom cards. Their "emergency" prayer card does not have a designated space for a priest's phone number, but you could still write it in.
The Sacred Heart Auto League, which promotes safe driving, has a similar set that says, "I am a Catholic. In the event of an accident, please call a priest." On the back of the wallet card is space for your name, and parish phone number. These are harder to find nowadays, but still available with a good search online.
Some Catholic books and goods stores sell St. Christopher medals (he's the patron saint of driving) with the same message on the back. I've given these to new drivers, and inserted them into birthday cards. It's reassuring for loved ones too.
Read more:
Memento mori: I'm planning my funeral, what about you?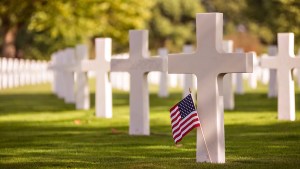 Read more:
Plants, cards, meals? There's an even better way to express condolences