Leading a holy life boils down to this simple rule.
Leading a holy life sounds difficult. At times we may think that they key to holiness consists of praying the right devotion or a certain number of rosaries.
The pathway to holiness is actually much easier than that, though it can be difficult to practice on a regular basis.
Jesuit priest Jean Pierre de Caussade wrote in his spiritual classic, Abandonment to Divine Providence, that the key to sanctity is actually fairly straightforward.
He writes, "to attain the utmost height of perfection, the safest and surest way is to accept the crosses sent by Providence at every moment." In other words, "the true philosopher's stone is submission to the will of God which changes into divine gold all their occupations, troubles, and sufferings."
Caussade explains, "Sanctity, then, consists in willing all that God wills for us. Yes! sanctity of heart is a simple 'fiat,' a conformity of will with the will of God."
Essentially he is trying to convey to the reader that sanctity is not so much in doing "great things," but simply doing God's will. This means accepting whatever crosses or tribulations that God permits, as well as all the good that he sends.
This type of abandonment to God's will is what has marked every canonized saint throughout history. They humbled themselves by bringing their will into alignment with God's will, seeking to do his will above all things.
This entails a certain trust in God, confident that God has a plan for your life and that he will lead you through every moment of suffering and joy. It means seeing God in all things, keeping his will always in your heart.
As always, the Virgin Mary is our model for this type of abandonment to God's will. May she help us to accept God's will and trust that he will bring us to an eternal reward that will be worth our sufferings and sacrifices on this earth.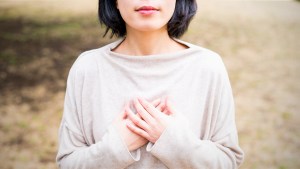 Read more:
Here's why you should trust God
Read more:
Practical advice on how to discern God's will