Word went out through Facebook, Twitter, and others, and a WhatsApp user ended up finding her.
We're looking for Reyes. Today, February 14th, 2019. She's about 5 feet tall, with olive colored skin. She has short, straight brown hair. She's wearing glasses. It's hard to understand her when she speaks. She's wearing a black overcoat and a black backpack with green stripes. If you see her, please call …
In just a few minutes, the message spread like wildfire through WhatsApp, the popular messaging app.
Some messages make you laugh, and others invite you to waste time. But this one inspired people to drop everything and go out into the street looking for Reyes. That's what dozens of people did in Madrid, while hundreds more were praying for her. Her family members, who are Catholic, asked for prayers and the communion of saints was effective.
Reyes Montes, who has Down syndrome, is the 10th of 13 siblings. She's 24 years old. Every day, she goes to a workshop where she receives occupational training. On Thursdays, she goes to the swimming pool. This past Valentine's Day, while many couples were sending each other romantic messages, this young woman's family was going through heartbreak. It was 1 p.m. when the father of the Montes family sounded the alarm: Reyes had not come home and nobody knew where she was.
Asking for help on social networks
One of her sisters, Carmen, the 4th oldest of the siblings, published a status on Facebook asking for help. In a short time, 228 people had shared the status update. This meant it reached thousands of people at lightning speed.
They cried, they searched, they looked everywhere, they called friends and asked around. They showed photos of Reyes, and they prayed. Cousins, friends—everyone got into action throughout Madrid, doing everything possible to find even a trace of the girl. At the same time, they entrusted themselves to everyone's prayers, especially to the prayers of the family's three daughters who are religious sisters in the Iesu Communio community.
Suddenly, a woman who had just read the message in WhatsApp thought she saw Reyes. The woman's name is Beatrice P.U. "We don't know her at all," says Inma, the 5th of the siblings, in a message of gratitude she published later. But fortunately, that woman approached Reyes and spoke with her. In the meantime, she called the police to say that she was in a bit of a rush, but that she had found Reyes. The police arrived immediately. The scare was over!
Thank you for praying
After a period in which the news outlets were constantly reporting cases of missing women, the happy ending to Reyes' story was a sign of hope. Her friends and family are infinitely grateful to those who paid attention to the messages they sent through WhatsApp, Twitter, Instagram, and Facebook, as well as all those who prayed for her. The end of one of the Montes family's messages to everyone said, "Thank God for social networks!"
"Reyes has taught us to trust God completely."
Now, Inma realizes what really sums up Reyes: "It's unity. She taught us to be united. Reyes was adopted, just like two other siblings. She's taught us what really matters in life. And she's taught us that life is much simpler than we sometimes think. God wants us to appreciate the little things."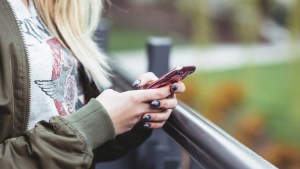 Read more:
A nun's 10 tips for social media sanity (we think #7 is key)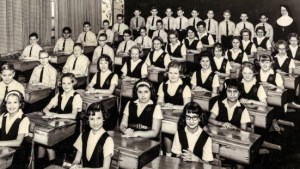 Read more:
How can Catholic schools make use of social networks?