It's due to an optical effect designed by Italian architect Donato Bramante.
Milan's Gothic cathedral is probably the most universally known symbol of Catholic architecture in northwest Italy. But not many visitors know that a few minutes walk from the imposing "Il Duomo" lies an architectural jewel that has been deceiving believers for centuries.
Santa Maria presso San Satiro church, more commonly known as "St. Satyrus," was commissioned by Milanese nobleman Duke Gian Galeazzo Sforza, who wanted to erect a place of worship over the site of an ancient Catholic shrine built in honor of St. Satyrus, who acted as the official confessor of Milan's patron saint, St. Ambrose.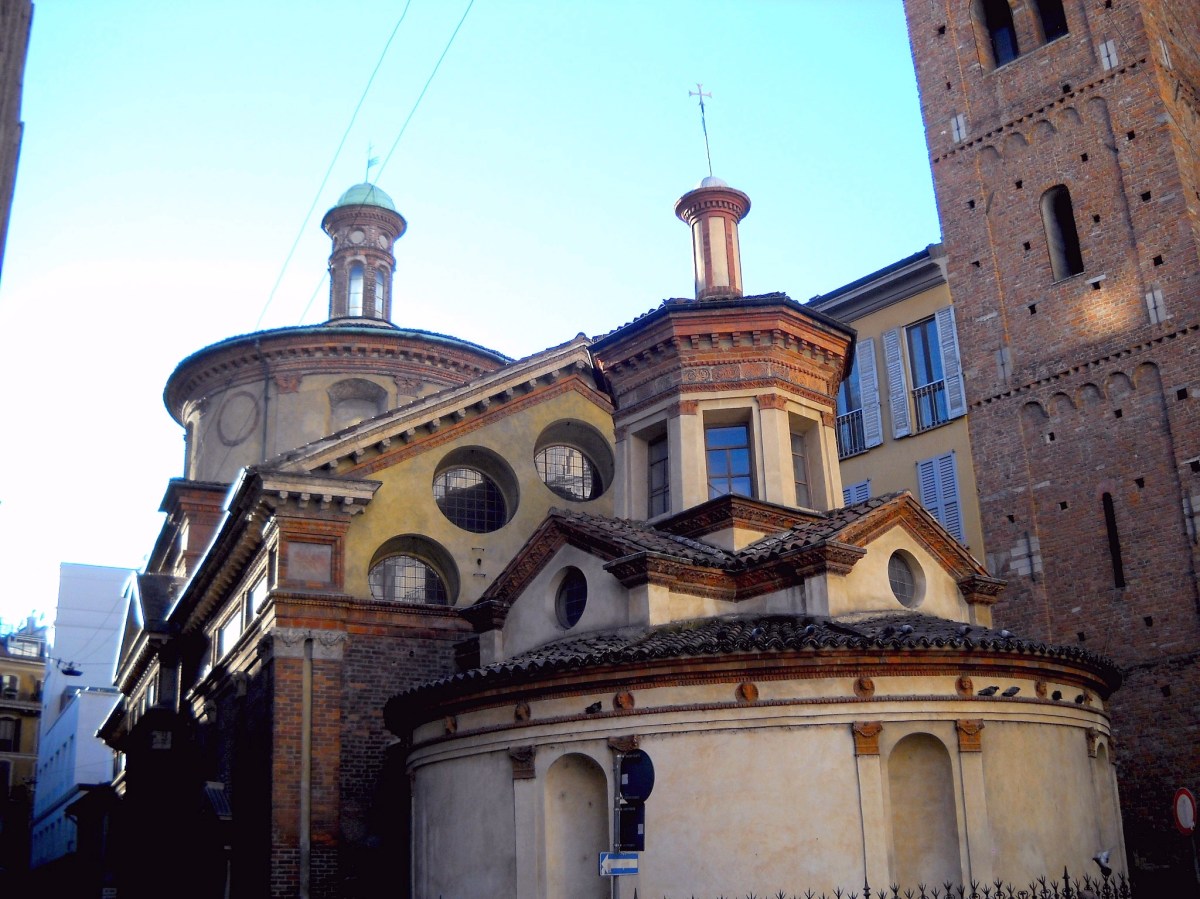 Launch the slideshow
Construction started in 1471 under the supervision of Renaissance architect Donato Bramante, who later co-designed Rome's St. Peter's Cathedral with Michelangelo and other eminent Italian architects.
Bramante originally designed the church according to a Latin cross structure, featuring a 9.7 meter (32 ft)-deep apse. But Milan's municipal government didn't provide the necessary building permits for a building of that size. Bramante, who like many contemporaries mastered the art of linear perspective, took it as challenge. He decided to keep its original design but make it "fit" into a tenth of the original planned space. In order to do so, he resorted to a visual trick: he painted the dome with a "trompe-l'œil" effect, an optical illusion that can make a two-dimensional space look tri-dimensional.
That's why the 97-centimeter (3 ft) apse actually looks like it's 9.7 meter deep when seen from the entrance of the church. It's only when one moves closer to the altar section of the church that the true size of the apse can be perceived, so most hurried visitors leave without grasping Bramante's trick.
Optical tricks aside, San Satiro is a must-see spot in Milan. It hosts a terracotta portrait of the Dead Christ by Agostino de Fondulis, considered one of the most prominent examples of Renaissance sculpture in Milan. And it's decorated with gold and white themed frescoes that further add a "large church" vibe to what is actually a tiny chapel.
To visit it, exit at Milan's subway stop "Duomo" and follow directions for "Via Torino." The church is located at 17/19 Via Torino. Don't get fooled by the austere interiors. Behind the heavy wooden door lies a unique jewel of Renaissance architecture.