The link between gratitude and telephone addiction isn't really obvious at first glance, but it's real.
Designed and planned by tech companies, internet and smartphone addiction is, according to Juliette Lachenal, "the evil of the century."
Lachenal, a psychologist and psychotherapist, founder of PepPsy, a French video coaching program, calls attention tothe impact smartphones have on our way of being and of interacting with the world. She warns against "an addiction that prevents us from being effective at work, that prevents us from being present at what we do, that prevents us from deepening human relationships, and that prevents interior life." According to her, this dependence becomes addiction when it has consequences on our personal, family, and professional life: impatience, irritability, sadness, isolation … That's why she invites us to disconnect from our smartphone, with the help of a healthy, natural and positive practice: gratitude.
Gratitude, a key to fight smartphone addiction
How do you get hooked on your smartphone? There is a biochemical reason: dopamine, also called the pleasure hormone, is released in our brain by the arrival of messages and notifications,  exciting the brain and generating a pleasurable but brief state of excitement. This is what can, at times, lead to us systematically and impulsively checking our phones every few moments. The problem is that these excess doses of pleasure reduce our sensitivity to dopamine, increasing our long-term state of stress, dissatisfaction, and malaise.
According to Juliette Lachenal, if we want to reduce this state of stress, we must first increase our well-being. Then, we will be able to free ourselves of the source of dependence that creates this stress. "And that's where gratitude comes in."
Before you can think about limiting the use of your phone, you need to fill yourself with good things. This requires learning to recognize and savor what's good in life. Learning to be grateful helps to increase our well-being. On one hand, cultivating gratitude increases our ability to find joy in the present, which helps reduce the urge to pick up our phone; on the other hand, feeling grateful causes the secretion of serotonin, the hormone of well-being and happiness, thus reducing our need for these "shots of pleasure." It makes us better at handling frustration and reduces our need to take refuge in our smartphone. Chemically speaking, when our brain secretes more serotonin, we need less dopamine, so we need our smartphone less, too!
The "battle" between neurotransmitters doesn't stop there. It's easier to "win" with gratitude because the effects of serotonin are more durable than those caused by dopamine. The benefits of gratitude endure, whereas immediate short-term pleasures lead, on the contrary, to a dose of stress. That's why gratitude is such an effective weapon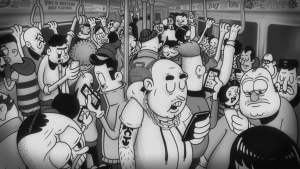 Read more:
Viral music video reveals the truth about our smartphone addiction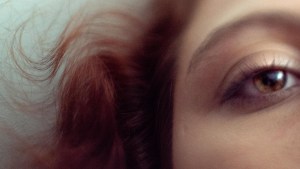 Read more:
How to overcome the addiction you don't know you have