While the pre-Lenten festival has existed for many centuries, saints and others have had mixed views about it.
Beginning especially in the Middle Ages, cultures around the world created unique traditions to precede the Lenten season of fasting.
This unofficial pre-Lenten season is called a number of different names, such as "Mardi Gras" or "Carnival," but each shares a common spirit of feasting.
One of the practical reasons for these festivals was the severity of the fast and the need to get rid of any meat, butter, cheese, milk, eggs, and fats that were strictly forbidden during Lent. Instead of throwing away these ingredients or feeding them to animals, Catholics decided to create various kinds of pastries and other delectable goods to be eaten.
This is one of the reasons why the Tuesday before Ash Wednesday is called "Fat Tuesday," emphasizing the need to prepare yourself and get "fat" before the fast begins. Many viewed this season in a similar way to how some bears prepare for the winter, eating all they can before eating virtually nothing for several weeks.
However, over the years there have been abuses such as excessive overeating and, in some cases, an indulgence in particular sins before Lent. Some Catholics saw Carnival as a "license" to commit sin, which is why saints instituted various spiritual practices to make reparation for what transpired and redirect the fervor of the faithful.
For example, St. Ignatius of Loyola promoted the Forty Hours Devotion during the days that immediately precede Ash Wednesday. He and others encouraged Catholics to prepare for Lent by praying in front of the Blessed Sacrament instead of committing grave sin.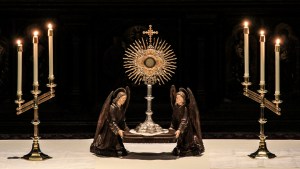 Read more:
40 Hours Devotion: Spending personal time with the Lord
In the end, there is nothing wrong with participating in the culinary delights of the Carnival season, especially for cultural reasons. However, virtue is never "dispensed" and Catholics are urged to maintain a faithful Christian spirit in the midst of the celebrations. Carnival is not a time to seek sin.
Sin is always an offense against a God who loves and cherishes us as the "apple of his eye." Let us keep that in mind during our preparations for Lent and look forward to sacrificing the pleasures of this world because of our love of God.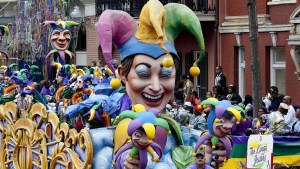 Read more:
Do you know the literal, Catholic meaning of the word "carnival"?