Join the raffle to recieve a code for a free download of Magnificat's Lenten Companion app!
Lent can be hard, especially if you're trying to do it right. As each of us takes a 40-day walk in Christ's shoes in hopes of drawing nearer to him before the holiest time of the year, it is easy for our steps to falter. After all, Christ traveled into the desert for 40 days, but for most of us our environments will remain unchanged, with all the temptations of the modern world surrounding us.
It would be so ideal if we could have a companion to encourage us — to help fasten our resolves to our fasts, so to speak — one who could be with us as we metaphorically travel to Jerusalem.
That's where Magnificat comes in with their new Lenten Companion App, meant to shepherd us all through the valleys and shadows and keep the reason for the fast well in mind. Created with all the professional care and reverent piety for which the Magnificat staff are renowned, this affordable application will keep you on the straight and narrow from Ash Wednesday until Easter Sunday.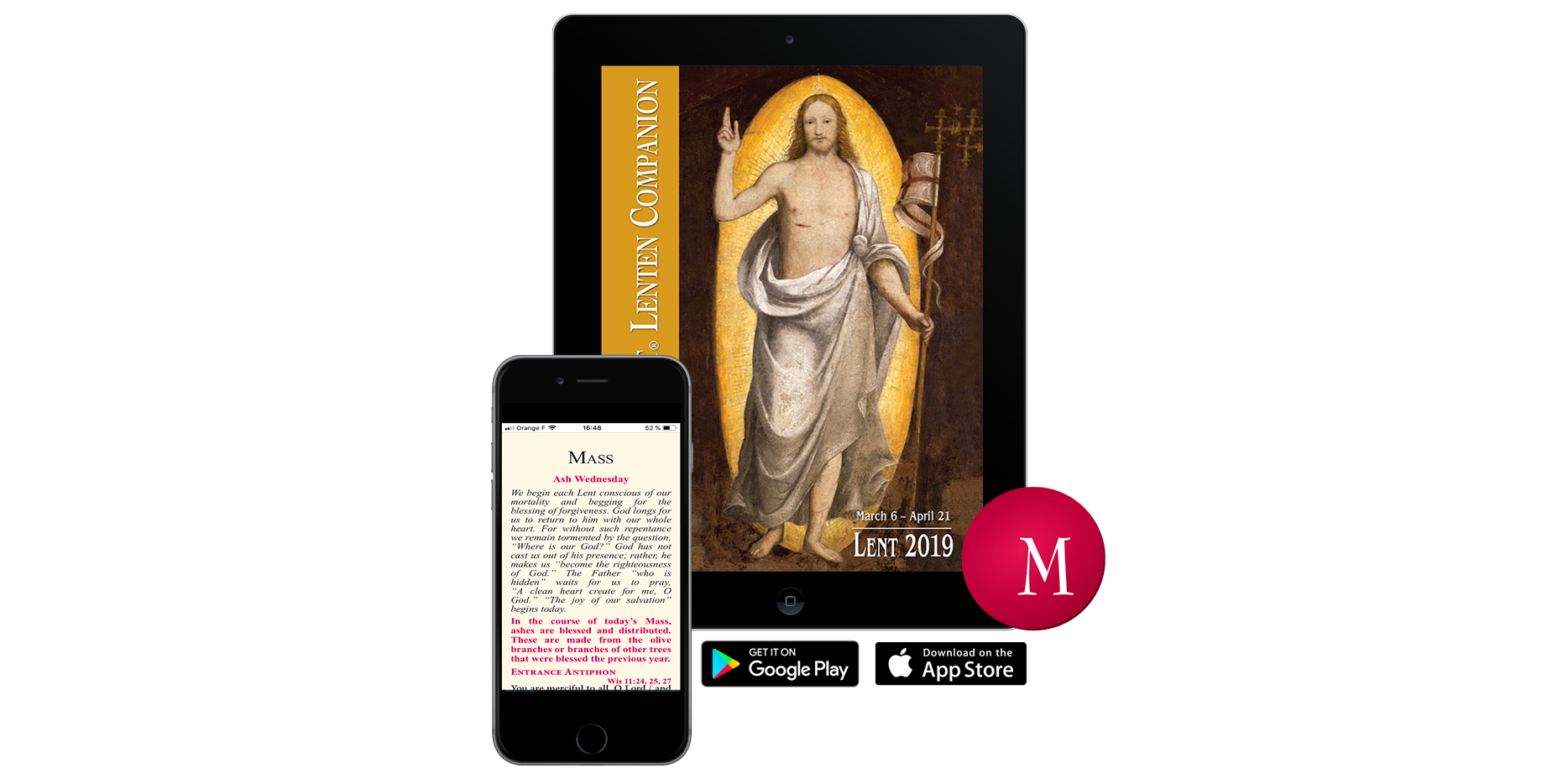 Designed in an easy to use format, the app features inspiring reflections from gifted Catholic writers for each day, faith-filled essays, prayers, poetry, devotions, meditations for the Way of the Cross, and a treasury of spiritual insights.
Magnificat is confident that "By spending a few moments meditating on the inspiring daily reflections and the short prayers that follow them, you will discover all that is true, good, and beautiful about the Catholic Faith."
The profound yet practical insights you will find within this electronic spiritual treasury will form and focus your spiritual life, filling your Lent with new conviction and purpose.
The Lenten Companion 2019 app is available for purchase at the low, one-time price of $2.99. It is available on both the itunes App Store and Google Play Store, and is usable on virtually any device, Apple or Android. Make sure to download the app now, so you can have your companion ready for the beginning of Lent.
We have a few codes for free downloads on both platforms and will be raffling them off on the Monday, March 4. If you would like to be included in the raffle, add a comment below — be sure to indicate whether you want Apple or Android — and your name will be thrown into the hat!