This list has something for everyone, to make sure you finish this season closer to Christ.
As Pope Francis has said in the Wednesday audience series now underway, no matter how long we've been praying, we can always learn to pray better, and Our Lord is the one to teach us. …
[The disciples] saw Jesus pray and they wanted to learn to pray: "Lord, teach us to pray." And Jesus did not refuse … He becomes a teacher of prayer for His disciples, as certainly He wants to be for all of us.
The Aleteia team invites you to choose one of these books to grow in prayer for Lent.
First off, we suggest two books by a priest of our own day, Fr. Jacque Philippe. Time for God and Thirsting for Prayer are both short, affordable, easy-to-read books that will give you new insights, as well as correct false ideas that might have developed about God and prayer. We heartily recommend everything by this author, and these two are a good place to start.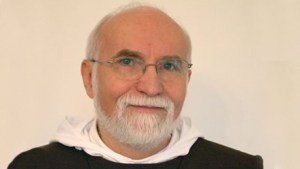 Read more:
A humble French priest is teaching me to find peace and growth in suffering
Next, we suggest a few books to keep you motivated and give even more practical advice in difficulties. The 15-Minute Prayer Solution: How One Percent of Your Day Can Transform Your Life will remind you that what you're giving to God is truly minimal, and God, Help Me: How to Grow in Prayeris chock full of tips and ideas to keep you progressing.
The Handbook of Spiritual Perfection is along a similar line.
Living the Mass prayerfully, as Bishop Robert Barron will teach you, is the first step to a deep prayer life. We recommend his DVD on the Mass.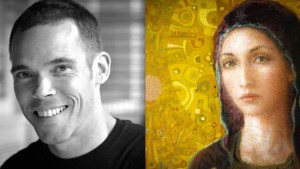 Read more:
Meet the painter behind this stunning new image of the Immaculate Heart
For less than 10 bucks, this tiny book is an incredible aid to make the Rosary into deep meditative prayer. Another option is this one. 
Praying with icons might be new for many, but it's transformative. This lovely small book comes with the icons already included, and is accessible to any beginner, but rich enough for someone well advanced in prayer.
And I Believe in Love is one of the most beautiful books you'll find to help you pray with a saint — St. Therese, who is on nearly everyone's "favorite saints" list. (It also comes with a study guide).
To see just how rich the Church's tradition of prayer is, consider how little has changed since 1609 by diving into the ancient but ever timely (and surprisingly accessible) Introduction to the Devout Life.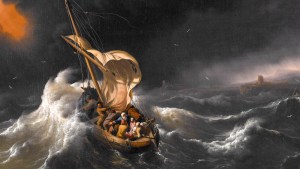 Read more:
Go ahead and pray badly