And those who feel alone in illness really are not, because the Suffering Jesus is there with them
Need an idea for Lenten almsgiving?
Help us spread faith on the internet. Would you consider donating just $10, so we can continue creating free, uplifting content?
Make a Lenten donation here
Pope Francis is encouraging the scientific research that goes into healing and healthcare, in the light of Sirach's affirmation that God has given mankind "knowledge and understanding," making "knowledge available" to us.
With scientific research, we "investigate the biological dimension of man, in order to relieve him from disease … with increasingly effective therapies," he said.
But health care is more than the scientific research, the Holy Father continued, addressing an association that works against Leukemia, Lymphoma and Myeloma.
With healthcare, he continued, "you are close to the suffering, to accompany them in the time of difficulty, so that no one ever feels alone …"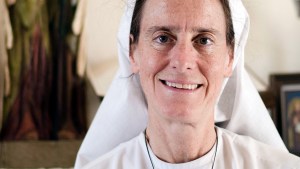 Read more:
The nun who left France to create special homes for the elderly poor in the U.S.
Francis advocated wholistic care of the sick person, saying that those who accompany the sick are like Mary at the foot of the cross, who brought "much consolation" to Jesus.
The pontiff went on to address those who are living through their illness in isolation, who may feel "detached from the world, from relationships, and from daily life."
Though they feel alone, they are not, he said: "The Lord, who has had the difficult experience of pain on the Cross" is there beside them.
Pope Francis referred to all those who share the Church's closeness to the suffering: the chaplains, deacons, extraordinary ministers of Communion, and the entire community of the faithful who "assist and console" the ill. He says they render Jesus' desire concrete, because we are all one, "starting with the most weak and vulnerable."
Read more:
Finding Mary at the foot of our own crosses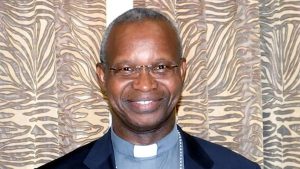 Read more:
The bishop who's changing the face of mental illness in his diocese