His humble devotion to his son endeared him to teachers and students alike.
All the students studying to be teachers of primary education at the Puerto Real campus of the University of Cadiz in Spain know Juan José Lucero Domínguez. He's the young man with a severe physical disability who shows up at class every day thanks to his father's loving constancy. Now that the academic year is drawing to a close, the students have decided to pay homage to the man who day after day pushed his son to and from class in his wheelchair so that he could receive best possible education.
Juan, Juan Jose's father, would sometimes stay at the door, or occasionally get some coffee before coming back to push his son to his next class. But as time passed, teachers and students invited him to enter the classroom too, and he became such a fixture there that they came to consider him a member of the class.
So much went in to his efforts that his son's classmates decided to show Juan their affection and gratitude. They included him in the official photos of the graduating students—without the ceremonial robes his son and the other students are wearing in the photo, but with all the other honors. Under his picture, his name appears, and a special subtitle: "The father of Juan José, and of us all …"
Juan José has more than proven that he's able to study, despite his physical disability. Before studying for on his degree in primary education, he got a degree in mathematics. This has only been possible thanks to his father's full support. Juan José's mother died giving birth to him, and from the first moment, Juan decided that he would be both father and mother to his son. He has stayed faithful to that purpose up to the present day, when Juan José is fulfilling his dream of becoming a teacher.
His father is also a kind of teacher.
"He gave us all a great lesson of humility, and has never boasted about what he does for his son," says one of his son's classmates.
Juan's generosity doesn't end with his son; through the four years of accompanying his son to college, he also gave other students a ride to and from the campus. They describe him as a smiling, loving person who brightens your day. It seems that his title of "father of us all" was well earned.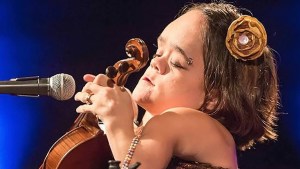 Read more:
This musician's disability helped her create a sound all her own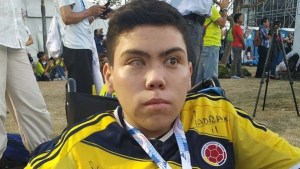 Read more:
Blind and partially paralyzed, he went to World Youth Day with a mission