This is an interesting way to look at it: The number of days during Lent represent a fitting "tenth" of our calendar year.
In the book of Genesis, Abraham gave to the mysterious king of Salem "a tenth of everything" (cf. Genesis 14:20). This model of giving was subsequently repeated throughout the Old Testament, creating a custom of giving to God a "tenth" (also known as a "tithe") of the fruit of a person's labor.
Many Christians have adopted this practice and give to the Church or other charitable organizations 10 percent of their income.
Read more:
How 15 Minutes of Prayer Can Change Your Life
In a similar way, many throughout the centuries have called the season of Lent the "tithe of the year." According to the medieval spiritual reflection known as the Golden Legend, from the first Sunday of Lent "to Easter day there are six weeks or 42 days, from which the six Sundays are subtracted from the fast, leaving 36 days of fasting. Now there are 365 days in the year, so we are, so to speak, giving a tenth of our year to God."
While this numerical calculation is based on an earlier practice of Lent, even today we have 40 days of fasting from Ash Wednesday (excluding Sundays), comprising a little over a tenth of our year.
From this point of view we can look at Lent as a way to disrupt our normal routines and devote more time to God. For many of us time is one of our most guarded treasures and the thought of taking time out of our day for prayer or spiritual reading is daunting.
Yet, that is exactly what God asks of us, especially during this Lenten season.
Giving money to the Church or other charities is certainly a wonderful part of living a Gospel-centered life, but it can't be the only way we "tithe" to God. We must give to God even our time, being deliberate about our schedule and putting a priority on spending quality time with God.
As you prepare for Lent, consider how you can incorporate this concept into your everyday life and offer up to God a worthy "tithe of the year."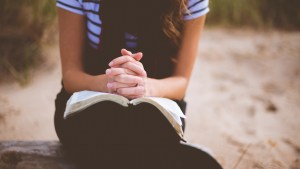 Read more:
The best way to make time for prayer when you're really busy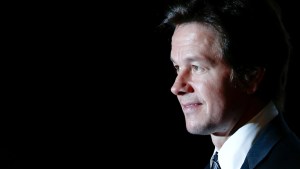 Read more:
Mark Wahlberg reveals his surprising daily prayer routine