Opens Lent with Ash Wednesday Mass at Santa Sabina
Human beings are made "for the eternity of heaven, not for earthly deceit," said Pope Francis on March 6, during his Ash Wednesday homily, at a Mass celebrated at the Roman basilica of St. Sabina.
Following tradition, the Sovereign Pontiff went to the Aventine Hill in Rome to inaugurate Lent. There, he led a procession from Saint Anselm's Church, which is manned by Benedictines, to Saint Sabina, run by Dominicans. Various cardinals, Benedictines, Dominicans, diocesan priests, and faithful accompanied the pope along the trajectory of the one/sixth mile pilgrimage.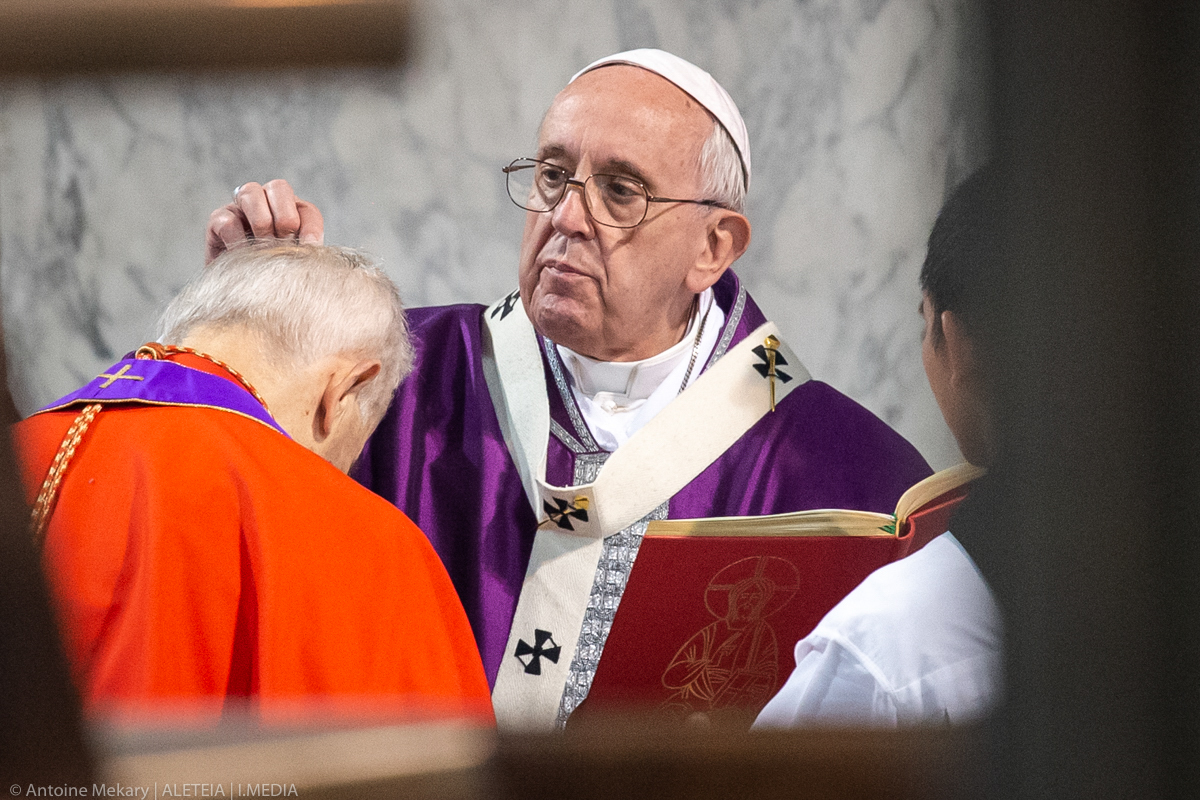 Launch the slideshow
The beginning of Lent, said Peter's Successor in his homily, is like "a piercing sound — that of a trumpet that does not please the ears." This "loud sound" is "a summons to stop," a "wake-up call for the soul."
Lent is a "time to rediscover the direction of life." Indeed, the pope reminded his listeners, "we will take no wealth with us from this life. Earthly realities fade away like dust in the wind," he said, while the "culture of appearance, prevalent today (…) is a great deception." If we become attached to things of this world, the pope warned, we will become enslaved to them.
For the Bishop of Rome, the time leading up to Easter is an invitation to "free ourselves from the vanity of acquiring." Each human person is made for "the eternity of heaven, not for earthly deceit." Therefore, the pope explained, today's Gospel (Mt 6:1-6,18-18) describes "three steps that the Lord invites us to undertake without hypocrisy and pretense: almsgiving, prayer, and fasting," which bring us back to "the three realities that do not fade away. (…) God, my neighbor, my life."
This path isn't always easy, the pope acknowledged, but Christ crucified is the "compass which directs us to heaven."
His complete self-emptying shows us "the necessity of a simpler life, free from anxiety about things," free from "the clutches of consumerism and the snares of selfishness." In conclusion, the pope said, "If we take the path of love, then we will embrace the life that never ends."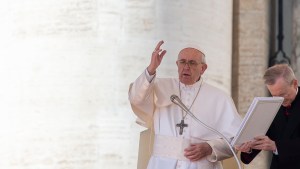 Read more:
Jesus doesn't want to scare you into conversion, says pope