Jesus was one among many who were led by God into the wilderness.
In the Gospel of Matthew, we read that Jesus was led by the Spirit into the wilderness, where he fasted and prayed for "forty days and forty nights" (Matthew 4:2). What Jesus did was not something new. It was in fact part of an ancient tradition found throughout the Old Testament that included some of the most well-known prophets of Israel.
Here are three other biblical characters who, inspired by God, spent forty days in solitude and prayer.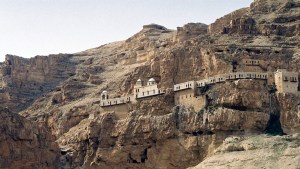 Read more:
Where did Jesus fast for 40 days?
Read more:
Why are the Gloria and Alleluia omitted during Lent?