He's using his computer skills to help those in need.
Pablo Ferrari studied computer engineering at Comillas Pontifical University in northern Spain, and cinema at New York University. He studied at Jesuit schoola in Madrid, except for when, at the age of 15, he went to Nebraska with the Benedictines to learn English. At the age of 36, he has achieved more than many people throughout their entire careers. He has worked as a movie producer and as a strategic consultant for Bain & Company, one of the most important consulting companies worldwide. He has also been an entrepreneur.
He has founded several companies, including Ibercheck, which continues to flourish in Spain. More recently, he went to California in search of new opportunities. In order to obtain a work visa, he found a job there, and gained employment as the Head of Cognitive Technologies at Verbio, a Spanish artificial intelligence and voice recognition company that was establishing itself in Silicon Valley. In his free time, he has continued working on his pet project, which consists in helping the homeless in the city of San Francisco, where he lives, and in the rest of the Bay Area. Now, besides working on the creation of a company that applies artificial intelligence to e-commerce, he has been sponsored by the non-governmental organization Matter of Trust to launch a variety of solidarity-based projects for the homeless. He has converted his hobby into a non-profit technology project.
I interviewed him when he was in Spain recently for the birth of his second child.
What's the origin of your interest in helping the poor?
A grave humanitarian crisis is unfolding on the streets of the USA. In San Francisco, we have 7,000 people living on the streets. If we add Berkeley and Oakland, which is where our city's mayor is sending the homeless, the number rises to 10,000. Throughout California, about 150,000 survive without shelter. There are so many of them here because the climate is good and because it's an area rich in resources.
How long have you been helping the homeless in your free time?
Four years. During this time, I must have helped about 250 people. It's been a slow process. I cannot help more than four people at once, because each one of them needs a lot of time. My goal was to get them off the streets. I haven't achieved it in every case, but over time I've perfected what I called the "champion method," which has given me a 71% success rate.
What's the standard profile of the people you find living on the street?
It's curious, because 40% have spent some time either in orphanages or in foster homes. In the USA, many families welcome these kids because they're paid to do so. So when the kids reach legal adulthood and the family stops receiving that extra income, the young people go back on the street. After that, very often they end up in jail or on drugs, although each one has his or her own story. Most of them have had very difficult lives.
How does the champion method work?
I go to the Tenderloin neighborhood of the city, or wherever, and I start to deal with them in their own habitat. I give them a dollar, and I ask them what they'll use it for. If I see that they have a project in mind, I leave, and I make an appointment to see them the following week. If they show up, I know they have some minimal ability to organize themselves. I invite them to eat, and we keep talking about their project, which is going to be the excuse that I will use to help them to organize their life.
And just with that, they can get off the street?
Yes, it's simple. It's a matter of being patient, of winning their trust, and little by little, teaching them about the resources that exist in the system to help them organize themselves and complete their project. So, one day they get off the streets, and curiously, most of them leave their original project unfinished.
When that day comes, do you stay in contact?
Some of them disconnect completely from the world they were in before, and I never see them again. I understand it. They feel a bit ashamed of the life that they have lived, and they want to leave the past behind. However, with some others, I keep in touch, to some extent.
Why did you decide to get technology involved in all of this?
Because I'm a computer technician. I've been doing this work with the homeless for several years now, and I think that the time has come to scale up this method using technology. I can do very little directly. Besides, doing this work has an emotional cost, and I don't know how long I'll be able to bear it. You can't spend your entire life like this. However, you can do much more using technology, avoiding the emotional involvement, which is not always feasible.
And how are you going to continue helping the homeless in the Bay Area?
I quit my job, and I've started to dedicate a lot of time to various projects that I'm going to offer the city of San Francisco to improve these people's lives. On one hand, I'd like to get homes for the homeless, because you can't sleep on the street, and if you don't rest, you can't make a single good decision. On the other hand, I work with nomads.ai, an artificial intelligence program for helping social workers work with the homeless, and I also work with Félix, a sort of Siri for homeless people.
How are you going to get homes for them?
The AI helps case managers find the most adequate lodging for each one of the homeless people, taking into account their profile and maximizing, with the information it has available, the possibilities of reinsertion into the system. We've also built trailers that can be hitched to a bicycle, for example, and which they can use as a shelter for a bed and for storage. Although I'm not satisfied with this solution, because it makes them feel too comfortable living on the street, and they don't get out of that situation. And lastly, we have created a very simple system for assembling houses using completely flat pieces, which doesn't require tools or prior knowledge. This is ideal for setting up and taking down camps for the homeless. One truck can carry 150 of these homes, disassembled.
Explain a little more to us about Felix, the Siri for the homeless.
It's an application that we give for free to people who live on the street. After the Obama-phone, all the homeless have a mobile Android phone. What Felix does is give them information about the resources available in their area, according to their needs. If you say to Felix, "I'm hungry," it tells you where you can go to eat for free nearby. If you tell it, "I want to take a shower," it will tell you where you can do it…
Are you continuing to work on new versions?
Yes, we're adding functions. For example, we're connecting the Felix to nomads.ai, so that the city's case managers can help the homeless if Felix hasn't been able to satisfy their needs. In addition, this will allow us to create a sort of sharing economy based on recycling, in which the workforce will be the homeless people of the city with Felix on their cell phone, who can pick up recyclable plastic items and take them to the "smart camps" for recycling, another project we want to get up and running.
Sharing economy? Smart camps?
Yes, what we want to do is to organize the homeless in a way similar to Uber or Airbnb. Thanks to their cell phone, we know where they are. The city government tells the system where plastic needs to be picked up, and once it's been collected, it's taken to the smart camps. There, we'll install some Dutch recycling machines that are very small and that cost only $2,000. If you put plastic in, they give you back a spool of plastic for 3D printers, which becomes the flagship product of the homeless.
That way, you help them begin to work.
Yes, it's something that's easy to commercialize.  We can be in charge of distribution at market prices. Although another option is for us to install 3D printers at the camp, so they can use the spools of plastic to create the objects that they need. In both cases, we have them working on a project, and that's the first and most important step for them to get off the streets.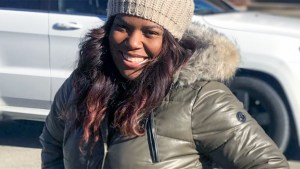 Read more:
What one woman did to keep the homeless safe when then polar vortex arrived in Chicago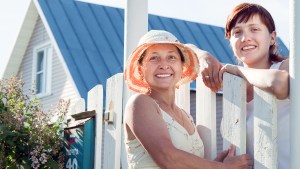 Read more:
Want to be a better citizen, neighbor, and consumer? There are apps for that!