There's no proven cure for this mysterious disease, but there are things you can do.
Fibromyalgia is a difficult syndrome to diagnose, because it is essentially a catch-all term for a variety of simultaneous yet apparently unrelated symptoms. However, when the symptoms persist, the day usually comes when the puzzle pieces fall together and it all makes sense.
In its initial phase, it can be confused with other illnesses such as hypothyroidism, depression, chronic fatigue syndrome, and other disorders that involve a certain degree of diffuse pain. By the time the disease is identified, you've usually passed through the clinics of a wide range of doctors and specialists, and undergone many tests without conclusive results. Along the way, you've spent many days feeling terrible, some days being unable even to get out of bed.
Although fibromyalgia comprises various symptoms, the most important and recognizable is generalized pain.That's why people with the disorder often feel that their entire body hurts, all the time.
Other symptoms including fatigue, insomnia, and muscle stiffness in the mornings. As if that weren't enough, there are often other secondary habitual symptoms including headaches, swelling, muscle spasms, psychological problems such as anxiety and depression, and for women, painful menstruation.
The diagnosis generally comes late, because it's only confirmed when all of these symptoms have become established as chronic, or sometimes when the symptoms have become worse, or new sufferings have appeared.
Another reason for the delay is that the causes of fibromyalgia are unknown, and doctors fear making a hasty diagnosis. One important consideration is that this disease is most often found in women between 20 and 50 years of age.
Dr. Javier Rivera, an expert in fibromyalgia at the Gregorio Marañón General University Hospital in Madrid, says that "the most important event in the past 20 years is that it has become a recognized disease, whereas twenty years ago, patients were labeled as crazy, hysterical, and unbalanced."
Statistics confirm that fibromyalgia is generally a women's disease: it affects 20 times more women than men, although it's not understood exactly why. Perhaps the most logical explanation would be to conclude it's a hormone-related problem, but for the moment there are no definitive scientific conclusions.
4 Tips for living with fibromyalgia
The first essential step for learning to live with fibromyalgia, according to specialists, is to accept that it's a chronic disease that inevitably will affect some aspects of your life. Despite the limitations it can cause, there are strategies that can help you to bear this illness and achieve greater quality of life. Here are four:
1. It's fundamental that the person obtain the necessary medical care, but equally important that she participate actively in following up on treatment to ensure the symptoms are kept under control. Sufferers of this disease need to acquire certain healthy habits, including proper and balanced nutrition, avoiding tobacco and alcohol, and, although it might seem counterintuitive, doing mild physical exercise on a regular basis, because it brings great benefits to a person's general health and well-being
2. Patients need to be able to rely on the support and understanding of family and friends, although it may be difficult for them to understand the full impact of this disease. Specialists recommend that close family members accompany the patient to her doctor's appointments so as to have direct knowledge of the disease and its consequences.
3. Getting involved in a patients' group or organization is one of the most helpful things you can do from a psychological perspective, because it's been proven that sharing the experience with other people who understand and have been through the same experience provides relief. Solitude and isolation are not good traveling companions, and feeling that you are not alone in your suffering brings great comfort. In addition to this, such groups generally have access to consulting services regarding legal questions and care providers. They also usually organize activities that encourage participation and community building, such as conferences, group therapy, informational workshops, and so forth.
4. Receiving psychological help is a must, because this disease has a significant psychological impact. Anxiety and depression frequency are often symptoms or consequences of fibromyalgia. The need to abandon certain activities and a tendency towards certain negative thoughts can lead to even greater malaise, which can exacerbate the patient's physical pain as well as the disease's other symptoms.
All women with fibromyalgia say that this disease divides their life into a before and an after, because before falling ill, they were active and could do whatever they needed or wanted.
Suddenly, with the onset of fibromyalgia, they found themselves plunged in a new lifestyle, and had the sensation of being robbed of the best of themselves. They can't do half of what they used to, and everything is twice as difficult, or sometimes simply impossible.
It's understandable, then, that learning to live with chronic pain requires a great force of will and fortitude—especially difficult, considering that with this disease, strength is precisely what you are lacking. It requires a daily effort and perseverance never to throw in the towel.
Despite fibromyalgia, life goes on, and good things are in store for us if we resolve to keep our eyes open for them and if we fight not to let the disease get the best of us.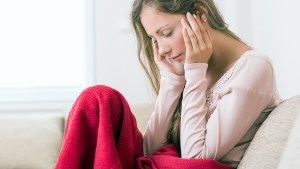 Read more:
A lesson on joy from a woman whose mysterious headache never goes away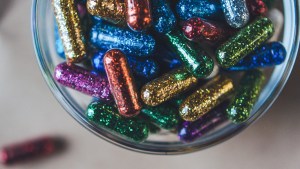 Read more:
What it's like to live with an invisible illness