Educating Catholic fundraisers to be a force for good
John and Carol Saeman are the living proof that business can be a force for good. Their lifelong dedication to philanthropy includes support of the new Institute of Catholic Philanthropy formed through a partnership between the Fellowship of Catholic University Students (FOCUS) and the University of Mary in Bismarck, North Dakota. As philanthropists, the Saemans have supported this program designed to train faithful fundraising developers because they know that the Church urgently needs them.
John and Carol have been key supporters of FOCUS since its beginning nearly two decades ago, including serving on FOCUS' Board of Directors. Through knowing Monsignor James Shea, President of the University of Mary, the Saemans, who live in Colorado, were intrigued about the Catholic Philanthropy program.
"Having met Monsignor on a number of occasions, we were curious about the University of Mary and wanted to see the campus," John said. "FOCUS is our second-largest beneficiary, second only to priestly and religious formation."
Carol said that what is so fascinating about FOCUS and what really moves her is that FOCUS missionaries go out and raise money for their work.
"It's one of the few programs where the missionaries have to raise their own money. From the outset, they 'own' their program, they are truly part of it," she said.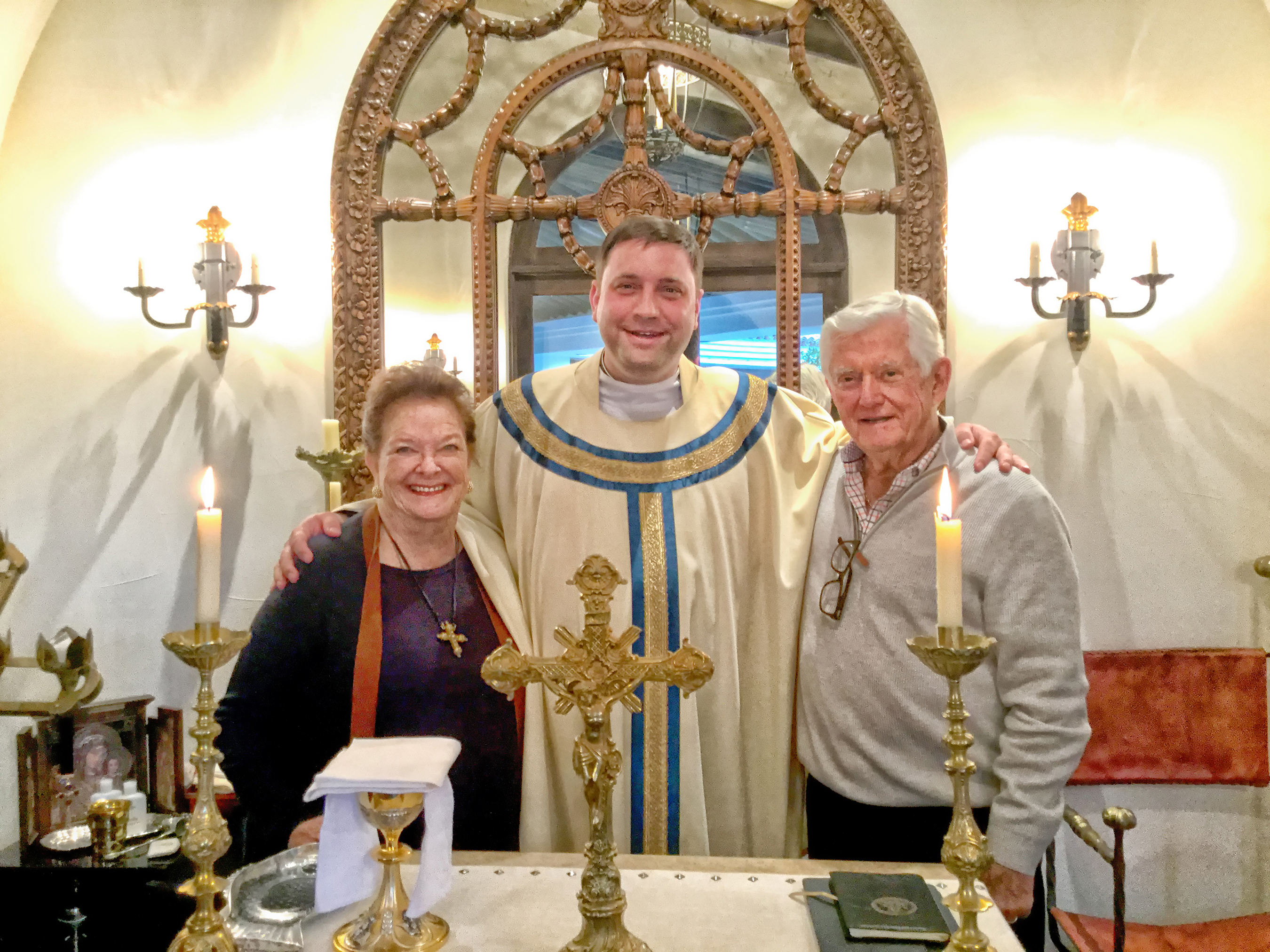 From the heartland
If you are looking for the quintessential American success story, here it is. Both of them were born in the small-town heartland of America – John in Wisconsin and Carol in Oklahoma.
John grew up in the farming community of Cross Plains, Wisconsin. Growing up with the traditional American values of hard work and integrity, John saw his father and brother work the family business, Saeman Lumber Company, established by his grandfather in 1876, a business that remains in the family to this day.
This start in life, built on solid values, set John on an upward course of career and personal success that was sparked by the opportunity to get in at the beginning of the then-brand-new cable television industry.
After graduating from Loras College in Dubuque, Iowa, and a stint in the U.S. Marine Corps, John moved to Los Angeles and worked in a training program with United Airlines, where he and Carol met. But the amazing trajectory of his career was launched when he took a sales position with Subscription Television, the nation's first provider of pay-per-view programming in Southern and Northern California. In 1965, he moved to Denver and began his association with Bill Daniels. In 1972, he was named President, and in 1974, vice-chairman and CEO of all Daniels companies.
Inseparable partners in generosity
In the saga of John's success, his key merger was his marriage to Carol, who has been his best friend and partner in philanthropy. They have three children: John, Craig and Catherine, and are devoted to their 14 grandchildren. John and Carol are partners 100 percent in their philanthropy. The couple has been inseparable partners in creating initiatives and programs to help people in need.
So in the summer of 2018, at the University of Mary, the Saemans graciously agreed to meet with the students in the Catholic Philanthropy program and impressed on them the deep importance of training professional fundraisers for the Church.
"There's a tremendous void that needs to be filled with fundraising professionals," John said. "There are many people who have no clue how to do it. The Institute can fill the spots for talented people that are so hard to fill. The program itself stands out as a tremendous need in our country today for the benefit of the Church."
Many of these summer institute students were already working for the Church in a fundraising role, others aspired to be development professionals, and all knew they needed more expertise to be effective in their jobs and keep making progress in their careers.
Carol has important advice for beginning fundraiser(s) or anyone seeking support from benefactors: Don't ask for money from someone without knowing what is important to the donor's heart.
That's important, Carol said. They brought the value of giving to their own family – when their children received their Christmas presents, it was understood that they would give a percentage back to others.
John and Carol, now joined by their children and their spouses, also fund the needs of many religious, nonprofit and community organizations through the Saeman Family Foundation.
John and Carol have taken leadership roles in charitable efforts too numerous to list. They led the fundraising effort to build Samaritan House, which provides shelter, food, and medical and job services to homeless individuals and families.
Through the Seeds of Hope Charitable Trust, they support tuition assistance for low-income parents seeking to give their children the benefit of a Catholic education; through the Life Education Fund and other pro-life efforts, they provide alternatives to women in crisis pregnancies seeking to keep their babies.
John was founding chairman of the Catholic Foundation, which solicits, receives, invests, and shepherds funds to benefit the people and communities of the Archdiocese of Denver; and as chairman of the development committee of the Papal Foundation, John helped support Pope St. John Paul II in his charitable and educational efforts in some of the world's poorest nations.
Pope St. John Paul II named him a "Knight of St. Gregory," a rare honor conferred for distinguished service to the religious and social mission of the Catholic Church around the world.
Dream come true
John, who grew up in a little town of 350 people, said that the idea that he would ever know a monsignor, a bishop, archbishop or cardinal, was unimaginable. But to meet a pope! he said, would have been a boyish pipedream.
Their first time in the presence of a Pope was very humbling, John said. "And it doesn't get old."
They met Pope St. John Paul II maybe 20 times, he said. "Every time was memorable to us. It gives you a wider understanding of the Church, to remember that you were just with the Vicar of Christ on earth.
"The night before the first time meeting the Pope, I tried to stay awake the night before as long as I could to pray the rosary," he said.
"Meeting the Pope takes your faith out of the pew," Carol said, "to think we are one body all over the world. Everyone should realize that the Faith is bigger than the pew."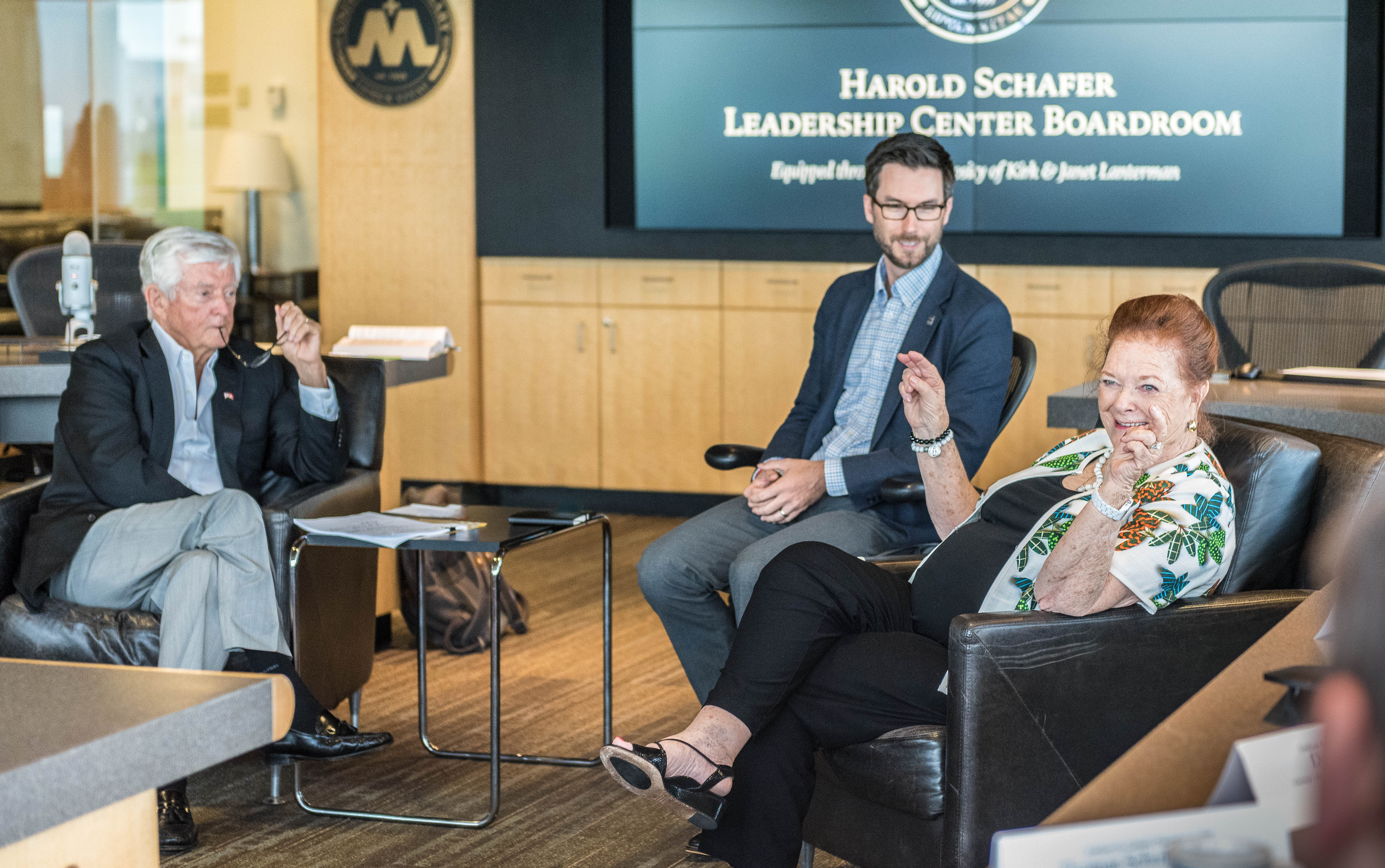 The Institute for Catholic Philanthropy, created through a partnership between FOCUS and the University of Mary in Bismarck, North Dakota, is dedicated to educating effective, expert fundraisers to fill these vital roles in the Church. People already in fundraising roles for the Church who want to expand their skills, and those who feel called to support the Church in this way, can learn more at umary.edu/Aleteia