The poignant ceremony demonstrates the value of each and every life.
Part of being a priest involves caring for those in the community of every age, no matter how much of a stranger they may be. It's not always an easy task. This was the case just recently for Fr. Richard Flaherty from St. Anthony Shrine in Boston, who had the heartbreaking task of giving an abandoned baby a funeral without knowing a thing about the child or her family.
In a poignant picture shared by Boston Globe, the tiny casket is placed on a bench, draped in a white cloth. The beautiful flowers that top the coffin echo the beauty of this intimate occasion, a gesture that demonstrates how every life, no matter how long, is valued and deserves celebrating.
But for Fr. Flaherty, a qualified Spiritual Companion who was ordained 37 years ago, it was a moment for him to lean on his faith, asking God to speak through him as he named the little girl before the service began. Counting himself, his fellow Franciscan friars, and a few strangers, there were 23 people present to pray for this tiny baby.
With his mind full of questions about the child and her mother that would go unanswered, the friar and his Franciscan community ensured the little girl would have a dignified funeral, so while she might have been abandoned in life, she will know the loving embrace of her Heavenly Father.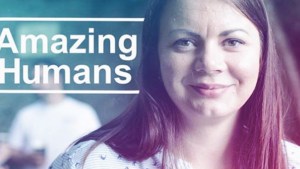 Read more:
Why a funeral director makes clothes for stillborn babies