St. Joseph is well known as a powerful intercessor for all needs and intentions.
After the Blessed Virgin Mary, one of the most popular saints of all time is clearly St. Joseph, foster father of Jesus. His silent example of faithful obedience to God's will has inspired Christians for centuries, and consequently countless souls have turned to him in their time of need for heavenly intercession.
Read more:
Needing protection and comfort? Try this beautiful Novena of the Holy Cloak of Joseph
Among the many prayers to invoke St. Joseph's intercession is this daily novena prayer. A "novena" is a Christian spiritual tradition that involves praying for a specific intention for nine consecutive days.
Often novenas are encouraged during the days preceding a saint's feast day, such as the Solemnity of St. Joseph on March 19.
If you are looking for heavenly aid from a saint close to the heart of Jesus, turn to St. Joseph and ask for his help to understand the will of God.
Saint Joseph, I, your unworthy child, greet you. You are the faithful protector and intercessor of all who love and venerate you. You know that I have special confidence in you and that, after Jesus and Mary, I place all my hope of salvation in you, for you are especially powerful with God and will never abandon your faithful servants. Therefore I humbly invoke you and commend myself, with all who are dear to me and all that belong to me, to your intercession. I beg of you, by your love for Jesus and Mary, not to abandon me during life and to assist me at the hour of my death.Glorious Saint Joseph, spouse of the Immaculate Virgin, obtain for me a pure, humble, charitable mind, and perfect resignation to the divine Will. Be my guide, my father, and my model through life that I may merit to die as you did in the arms of Jesus and Mary.Loving Saint Joseph, faithful follower of Jesus Christ, I raise my heart to you to implore your powerful intercession in obtaining from the Divine Heart of Jesus all the graces necessary for my spiritual and temporal welfare, particularly the grace of a happy death, and the special grace I now implore:(Mention your request).Guardian of the Word Incarnate, I feel confident that your prayers in my behalf will be graciously heard before the throne of God. Amen.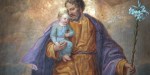 Read more:
The Powerful 30 Day Prayer to St. Joseph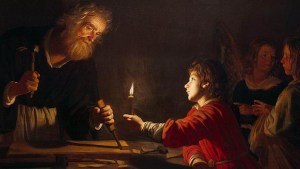 Read more:
Invoke St. Joseph's powerful intercession with this "memorare"