There are a number of key things you can do to help a child grieve their loss.
In recent decades, there has been a growing awareness of the significance and consequences of miscarriages for women who experience from them. However, little emphasis has been placed on how these events affect other children in the family. How can we help children deal with the sorrow of losing a brother or sister whom they had not yet even seen outside the womb? Here is some advice:
1. Always be sincere.
Ignoring the topic or trying to make it go unnoticed can actually have a worse effect than dealing with it up front. We always need to try to explain to our children what has happened, in a way they can understand, and even talk to them about our own feelings about this loss. They need to know that it's okay to feel sad or angry, and that we're there to accompany them through the process of mourning.
2. Answer their questions.
They're sure to have questions such as, "Where did the baby go?" Or, "Is the baby coming back?" It's important to answer their questions as clearly and honestly as possible. However, we must do so without using technical or very complicated language. If you're a person of faith, this is a good moment to talk to them about heaven and eternal life.
3. Don't ignore what has happened.
A common defense mechanism is to try to forget what happened and not talk about it. This sends the wrong message to children. They need to remember that their brother or sister was real, and that he or she will always be loved by the whole family. Having some sort of memorial object that reminds us of the lost child's presence can help keep his or her memory alive in the heart of the family.
4. Don't be surprised or concerned if the miscarriage becomes a recurring topic of conversation.
When children are trying to understand something, they'll bring it up over and over again on many occasions. Let your children express themselves and ask questions as often as necessary. Little by little, as they understand and assimilate the facts, their questions will become less frequent.
5. Help your children express themselves.
It's important to allow them to express their feelings about what happened. They may do this through drawings, or music, or simply through conversation. Encourage your children to express their sentiments freely, and respond to them with understanding and compassion.
Child psychologist Guy Cordier insists on the need to explain what happened, to discuss your children's reactions with them, and to relieve any sense of guilt they may have. "The sooner they are allowed to express what they think and how they feel, the sooner they will overcome any possible sense of guilt, which otherwise could persist in a hidden way, with all the consequences that that such guilt could imply. Expressing their feelings without being judged is what helps the most! And we must remember that a feeling is neither good nor bad. A feeling has no moral value!"
It's important to remember that helping a child to face the situation of losing an unborn sibling through a miscarriage requires giving them the means they need to overcome this trial with the help of their parents, to express themselves and their feelings freely, so that they can grow in self-confidence and emotional maturity.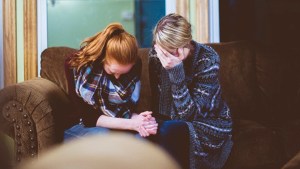 Read more:
8 Ways to support a woman after she's had a miscarriage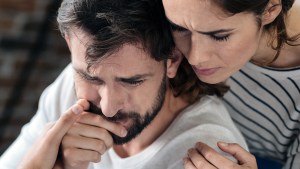 Read more:
How does miscarriage affect fathers? 5 men share their experience