Sometimes we need to change what we are doing to experience the presence of God.
Catholics have a beautiful selection of prayers that come from the rich treasury of the Christian tradition, such as the Our Father, the Hail Mary, and countless others. While there is absolutely nothing wrong with reciting these prayers — Jesus himself taught us one of them, after all — at times our recitation can begin to feel dry.
We might ask ourselves if we should keep praying at all, as the feelings of consolation have started to disappear.
For Brother Lawrence, a Carmelite monk of the 17th century, prayer life was transformed when he supplemented his formula prayers with a simple exercise.
Read more:
Try this simple (but not easy) exercise to maintain a peaceful state of mind
He writes about his experience in a letter where he explains the driving force behind his spiritual life.
I make it my business only to persevere in His holy presence, wherein I keep myself by a simple attention, and a general fond regard to GOD, which I may call an actual presence of GOD; or, to speak better, an habitual, silent, and secret conversation of the soul with GOD, which often causes in me joys and raptures inwardly, and sometimes also outwardly, so great that I am forced to use means to moderate them, and prevent their appearance to others.
Brother Lawrence explains this concept further in a letter to a soldier.
A little lifting up the heart suffices; a little remembrance of GOD, one act of inward worship, though upon a march, and sword in hand, are prayers which, however short, are nevertheless very acceptable to GOD; and far from lessening a soldier's courage in occasions of danger, they best serve to fortify it.Let him then think of GOD the most he can; let him accustom himself, by degrees, to this small but holy exercise; nobody perceives it, and nothing is easier than to repeat often in the day these little internal adorations.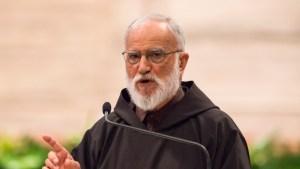 Read more:
What does it mean to go into the heart? Pope's preacher explains what it is and how to do it
Essentially what Brother Lawrence is describing is a little prayer exercise where a person consciously becomes aware that they are, as always, in the presence of God, and begin thinking about God and how he is truly there with them.
This exercise does not focus on a formula prayer, but on thoughts and consequent feelings, focusing one's attention on God's presence.
It's easy to forget that God is truly at our side at all times of the day and in every situation. Even though we cannot see or hear God, he is there and desires to speak to our hearts.
Brother Lawrence later writes how this exercise helped him recite his memorized prayers more fervently, and he experienced a greater peace and serenity in everything that he did.
If you are having difficulty experiencing God's loving presence in your daily prayers, stop for a moment to consider God's presence with you right now. That simple exercise can change your entire spiritual life, strengthening your relationship with God in a way you never imagined.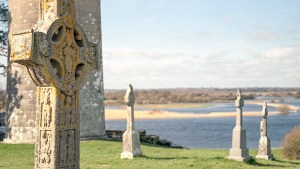 Read more:
Here is a helpful meditation technique used by Irish monks of old
Read more:
7 Christian meditation aids for beginners