By opening their doors to students with developmental and intellectual challenges, this school encapsulates the beauty of humanity.
When Cindy May contacted Nativity School in South Carolina to see if they would enroll her daughter Maybelle — who has both autism and Down syndrome — into a regular first grade classroom, she was greeted with "sure, let's figure this out and make it work." That can-do attitude has led to the school receiving the Dandy Award from the National Catholic Board on Full Inclusion.
The non-profit board recognizes those who strive to integrate children into regular classrooms who might have particular needs, such as those with autism, Down syndrome, or other intellectual disabilities. As the website for the Dandy Award explains, the award is granted to those who take a "giant leap of faith" in opening their doors when others might slam it shut. "These people do this simply because it is the right thing to do. No fanfare. No fancy brochures. No Power Point presentation. They just say yes."
This isn't the first school to offer full inclusion to their pupils. As Crux reports, in 2007 May approached Bishop England High School to see if they would welcome her daughter, Grace, who also had Down syndrome. Although Grace died of leukemia before she had the chance to attend high school, the foundation was laid for the school to start accepting students with diverse learning abilities, which they have done successfully ever since.
The principal of Nativity School, Patty Dukes, points out that the school ensures that children with special needs join in with regular activities — Maybelle, for example, is a keen basketball player — but tests and lessons will be altered to accommodate the different needs of the children. The result is a classroom of children who are fully integrated, establishing friendships with others who are a little different.
Dukes also shares how the school wants to answer the needs of all their students: "We want all our students to reach their full potential. It has taken a lot of teamwork, but together we have made a difference in the lives of these children."
With principals and other teaching professionals willing to make an effort and a few adjustments, as well as having an open heart, these schools are demonstrating to their students that each individual has something to offer, and this must be championed. As Pope Francis has said: "An education in the fullness of humanity should be the defining feature of Catholic schools."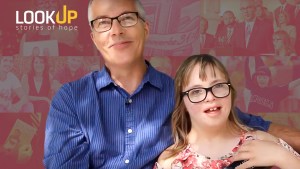 Read more:
Why we should welcome children with Down Syndrome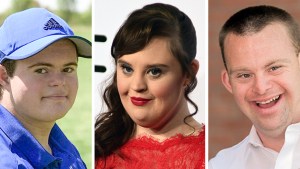 Read more:
10 Inspirational people with Down syndrome who smashed records and expectations